Vagrant Queen: Season 1
(2020)
You might also like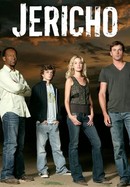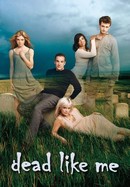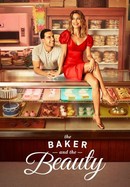 Abstract: The Art of Design
Rate And Review
Vagrant Queen: Season 1 Videos
Vagrant Queen: Season 1 Photos
News & Interviews for Vagrant Queen: Season 1
Audience Reviews for Vagrant Queen: Season 1
Awful show. A mixture of parody, pastiche, 'irony', and Star Wars. Nothing new, original or intriguing. There is a little tragic scene in it where one of the Queen's followers is tortured to death by those hunting her. I couldn't believe it; rampant parody, pastiche, and 'irony' had sapped my suspension of disbelief.

I have never read the comic upon which the series is based but if the book is good then the series does it a disservice. Derivative, trite and silly it has little original to offer. The writing is poor, the acting is variable and its a struggle to get through. Had potential but killed by poor execution. Don't bother.

Vagrant Queen is a space opera with ALL-WOMEN WRITERS and DIRECTORS, a QUEER BLACK WOMAN HERO, and is filmed in South Africa with tons of BIPOC actors and crew. For some of us, this kind of representation is a matter of life or death. Super fun and funny. Love and lasers. #RepresentationMatters #savevagrantqueen #WowSyFy #Vagrants

I found it fun to watch and enjoyable. It is not going to win awards for writing or SFX but the story manages to be lighthearted and serious at the same time with some good old campy-ness. I think they did it a disservice in its timeslot, since the only way I could watch was by streaming the next day, which I don't think counts the same in the ratings. I hope they approve a second season.

Great SFX and make-up; great locations and sets; great actors; great strong female leads; great concept. Terrible writing. I'm all for campy scifi, but this isn't that. The actors do the best possible job with these scripts, but there's only so much they can do with flat, predictable scenes. When the writers can't manage to fill an entire episode with their trite dialog, they try to fill giant holes with scenes of gratuitous gore reminiscent of bad creep-show horror flicks, instead of developing the plot. Their best episode is "No Clue", which is a not-even-subtle rip off of the movie Clue (guess if you can't write, use a plot written by a good writer?). I really, really want to like this show, but at the end of every episode, I ask myself why I keep watching. I can only hope they get a season 2, with a new group of writers.

It is an interesting concept, but execution is lacking. Everyone is the same sarcastic snarky character....gets annoying fast.

In this new comedy sci-fi show on SyFy, we follow space scavenger/deposed princess Elida (Adriyan Rae) as she deals with forces that want her dead. This was a lot of fun. The audience is subjected to a humorous and bright and colorful world. However, it also has a strong dramatic side. The pacing is really well-paced. Nothing feels drawn out. The plot and backstories are well-handled. Elida and villain Commander Lazaro (Paul du Toit) particularly have strong origin stories with the latter's being particularly unique. The show's soundtrack has a pretty strong beat to it. Several of the sets and makeup feel on the cheap, but it all looks pretty good for a show on a limited budget, and I admire it for being ambitious. Although this doesn't happen all the time, Vagrant Queen has moments where it pulls off some spectacularly violent fight scenes. Unfortunately, this is almost certainly not getting a second season. The viewership for the first few episodes were so low that the show got bumped to AFTER the primetime block. I can understand this not being someone's cup of tea; it's the surprisingly large disinterest after the first episode that leave me confused. I had a great time.

The first couple episodes I wasn't sure if I would like it, but as it continued the characters grew on me. The acting is actually good for a syfy show and the space creatures are really interesting, reminding me loosely of Dr. Who. I would like to see a second season at least to get closure on the characters because if it's cancelled now then it's like what is the point?

Fresh, lively, visual comic, sci fi. Actors all very likeable and easy to attach to. Please show Season 2 , I want to see them save the Earth, better time slot please! I was slightly put off with its new approach at first but before the first episode was done I was hooked. I have watched the end of Season one and am still hooked. There is a lot more story to be told.

Vagrant Queen is exactly what I want, bright colours, 90s vibe, great team of characters that I've fallen in love with.