Van Helsing: Season 1
(2016)
You might also like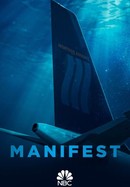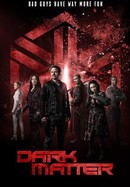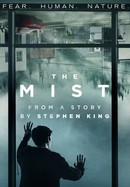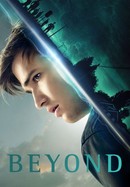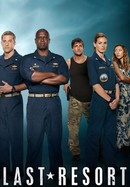 Rate And Review
Van Helsing: Season 1 Photos
News & Interviews for Van Helsing: Season 1
Audience Reviews for Van Helsing: Season 1
A tense splatter-fest marred by endless cliche: eye-roll-inducing levels of selfless heroism by our stoic leads, utterly unquestioning (unswerving) loyalty to chain of command by our soldier hero, and logical inconsistencies big enough to drive a bus through. Everything is turned up to 11, which might be fun if the plot and characters didn't feel so dumb. Good critical reviews motivated me to watch 4 episodes but I had to turn it off after groaning "so stooopid" for the bazillionth time. Meh!

A amazing and emotional show that may arguably take a dip in quality in season 4 but still remains good none the less. Recommended, tho it is sad and gory FYI.

Cringe worthy acting, Netflix needs to stop producing shows with a popular name and using low budget actors

This is another brain dead plot from a writer that assumes humanity, at the first signs of adversity, will immediately turn on one another to 'survive' The plot crawls and by episode 10 you would think that ONE of the people would have picked up a phone, hopped on a computer, or used a radio but not in this writer's script. Humanity is too stupid, so they walk around aimlessly. No plan. Nothing. This is a complete waste of time.

It would've been a really good movie if they wouldn't kill it with Sam So shitt 🤢

Me planto en el capitulo 6/7, es malísima. Los protagonista es mediocre, no tienen sentido sus decisiones aunque los otros personajes no es que sean mejores, solo son salvables uno o dos... La historia no está mal es un tópico, me recuerda a the walking dead, solo que de peor calidad.

Show started off strong as a survival horror with a small group of people trapped within the confines of a hospital during an apocalypse. In fact if i were to base my opinion on the first few episodes alone I would have given it 4 stars. Sadly this strong premise was very quickly squandered and the show started to go downhill after episode 3 and had gone completely off the rails when they expanded the universe with the second season. They cannot even decide whether or not they are vampires or zombies and just came up with this weird hybrid creature. This is also one of those shows that has done the on trend thing right now and gender switched the characters. Van Helsing, Harker and even Dracula are all female in this show and sadly, as is often the case this treatment of characters, they have little development beyond this gimmick and brings nothing to character. It just comes across doing it for the sake of it. It does attempt a similar tone to walking dead and any comment or criticism of this kind is probably quite fair, Unfortunately I have to say that it just comes across as the poorer cousin.

Completely average dystopic horror but a reasonable way to pass time. I don't think it's a "The Walking Dead" ripoff. If so, then "The Walking Dead" is a ripoff of every zombie like show and movie before it. It's not a new concept. However, this is low budget B-grade schlock. Period, point blank.

Amazing! Cant stop watching it!! A must see! Better than Walking Dead!