SEASON: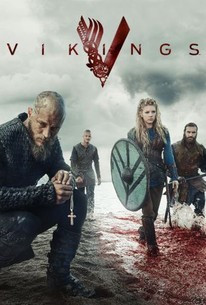 Tv Season Info
Series 2 of Vikings begins with King Horik at war with Jarl Borg, who is flanked by the now bitter and furious Rollo. Princess Aslaug makes her way to Ragnar's kingdom, now pregnant with his child, and the humiliated Lagertha leaves Ragnar with their remaining son Bjorn. Four years pass and storylines include Lagertha remarrying a tyrant, Jarl Borg seeking vengeance against Ragnar and Athelstan questioning his faith.
News & Interviews for Vikings: Season 2
Audience Reviews for Vikings: Season 2
It's slightly more polished than Season 1 but most of it's problems remain, like the poor dialogues, the overexposition and characters that lack any decent evolution or motivations. Take Siggy for example, exacly what makes her so hungry for power? Is there anything behind that desire? We're left clueless as she shifts alliances here and there and that doesn't help any TV show. Lagertha still manages to be the most interesting thing going on the series thanks to the good work of Katheryn Winnick and to those who lust for some nice epic battles, you got plenty here.
As with many shows, it is in its sophomore season that Vikings finds sure footing, and although the first episode of season 2 feels like it probably should have instead been the first season's finale, the show overall takes form as its own animal.
Discussion Forum
Discuss Vikings on our TV talk forum!