Where to watch
Buy
Subscription
Subscription
Subscription
Buy
You might also like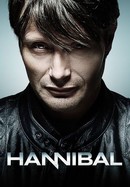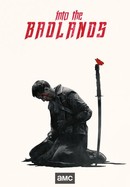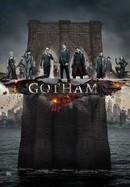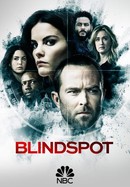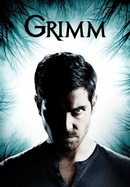 Rate And Review
News & Interviews for Vikings
Audience Reviews for Vikings: Season 6
Despite some uninteresting sub-plots and somewhat lack of energy, Vikings sixth and final season is stunningly directed and incredibly acted that raises the stakes without sacrificing the intimate character moments and breathtaking adventure feel that has made the series so endearing making this a relatively satisfying conclusion to the series.

I thought the beginning of the season was good but kinda dragged on toward the end. Took me a while to get to the last episode and by then I just wanted to get it over with. The first few seasons of the show are wayyyyyy better. Also, the ending to this show was just lazy writing. Only giving it such a high rating because the season did start pretty strong.

The first half of the season was brilliant but the second part left a bit to be desired!!!

Awesome series with tons of violence and action. You really feel connected to the characters and it is an added bonus that it is loosely based on historical documentation. I binged the entire series in about 2 months and enjoyed it greatly. highly recommend this series

How it shouldve ended. In my head. Ivar sees Hvitserk getting overwhelmed, he orders his bodyguards to protect his brother. As Hvitserk realises the he was being protected by Ivars body guards he look over to Ivar and sees that king alfred is about to fight Ivar. As Ivar swings his sword towards alfred his legs started to break and falls. Alfred stabs Ivar as Hvitserk screams and runs towards alfred. Alfred retreats and Hvitserk hold Ivar and says their goodbyes. Hvitserk rallies the remaining vikings and wins the war of wessex against king alfred. Hvitserk returns to kattegat and rules the kingdom. With Ubbe I would have removed the gold thief sub plot and show only the good things that the new world had to offer and the final shot of Ubbe and Floki talking about Ragnar and Ubbe telling Floki how he had achieved Ragnars true dream for his people.

As a native this is the only Viking Tv Show or movie for that matter i can recommend, it is as authentic as a tv show can be about 90% i would say, it get's the locations, the stories, the names even detail such as wood carving right. But as all mainstream entertainment things don't sell without english. Is a thousands of year old language important ? of course it is, it has a lot more history and charm than English and it pains me that they didn't even take the time to learn modern Norweigian, Danish or Swedish, but they do use words here and there. The Tv show keeps you entertained and doesn't become boring at all, if you haven't watched this then you're missing out period. I had to dub it of course to my own language to be able to watch it.

Its so funny seeing characters like Bjorns man-wife explain his story after being married to him for a day and at the end having some random witch talking about Ivar and Ragnar like she knew them lmaoooo

Incredible series. Highlights the events of the viking age perfectly. Even with a low budget, History Channel has hit a grand slam with this production.

Too big jumps in time. In the first seasons journeys were part of story. Here we are jumping from one event to another. It is still good but not as good as previous seasons.

la primera parte de la temporada es bastante enérgica y entretenida, la segunda parte decae bastante sintiéndose totalmente innecesaria la cantidad de 10 capítulos con un relleno absurdo y una excesiva carga dramática que le quito todo el ritmo de la 1ra parte, además de tener un final con muchas dudas por aclarar y anticlimático. Lo mejor fue lo épica de la muerte de Bjorn.
See Details