Wrap Battle: Season 1
(2019)
You might also like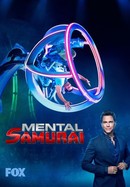 Awake: The Million Dollar Game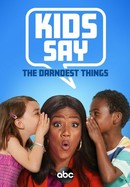 Kids Say the Darndest Things
Rate And Review
Wrap Battle: Season 1 Photos
Audience Reviews for Wrap Battle: Season 1
I think it was entertaining and interesting! My fav was Olga and Kimberly and I was sad people were mean to Olga BUT I was happy with the winner as well :) she deserved it :)

The judges seem very biased as many of the contestants that are voted out are the ones who cause the least amount of drama and their quality standards vary. For example, in an episode where they had to decorate gift baskets based on a city, one contestant was told that their gift basket was decorated too "stereotypical", yet another gift who was extremely stereotypical was the winner. Many of the contestants are overly dramatic and petty - with some being downright unlikable due to their bitter character. The concept of Wrap Battle is brilliant, but the negativity, biased judgments and ignorance makes this show unenjoyable.

I heavily dislike this show because of it's bias for LGBT, and the "drama" in this show show is extremely shallow and produces no tension.