Wynonna Earp: Season 4
(2020 - 2021)
You might also like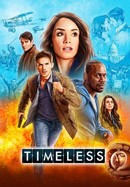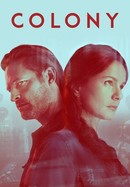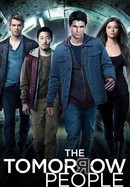 Rate And Review
Wynonna Earp: Season 4 Videos
Wynonna Earp: Season 4 Photos
News & Interviews for Wynonna Earp: Season 4
Audience Reviews for Wynonna Earp: Season 4
Consider season 4 to be a mercy killing of a series that started off pretty good actually through season 2, seemed to lose it's way in season 3 and then was just the worst kind of dribble and rubbish imaginable in season 4.

Great show! Season 4 is my favourite so far. I know fans want to keep it going but it had such a great ending and sense of finality that I am ok to let it go and let the creators move on to another gem!

great season, excellent story telling, and great lgbt characters that done right for once. its better than buffy the vampire slayer or supernatural. super upset its cancelled.

This show keeps getting better and better! It's better then the avengers movies hands down! We need a season 5!! Let's save our shit show.

Absolutely love this show! Season four is my absolute favorite of the series so far!

Earp always brings out all the feels. Tears, Laughter, Sadness, Happiness. Season 4 brings it all. Our erstwhile Demon Hunter just trying to do her best to keep everyone she loves safe. Can't help but root for her and her merry band of dipshits. So much fun to watch.

#WynonnaEarp💗 This Season almost didn't happen & I feel like it is a love letter to Earper fans. It has everything heart, laughter, tears & scares. It has some of my new favorite moments of this show. It just gets better & better so it need a new US distribution for more seasons for sure. #BringWynonnaHome

This show is amazing. It literally has everything! The representation and love the writers give are perfection. The cast is phenomenal and its so much fun.

I just loved it, a lot of fun, very good. Perfect choice of actors.

This season until now has been extraordinary, it improved from the last season when it comes to production, writing and acting, I'm loving this season so far.