Young Justice: Outsiders: Outsiders
(2019)
You might also like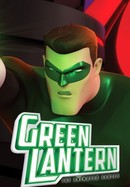 Green Lantern: The Animated Series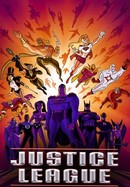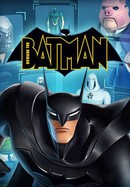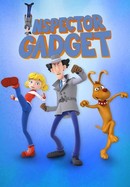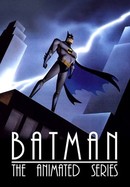 Batman: The Animated Series
Rate And Review
Young Justice: Outsiders: Outsiders Videos
Young Justice: Outsiders: Outsiders Photos
News & Interviews for Young Justice: Outsiders: Outsiders
Audience Reviews for Young Justice: Outsiders: Outsiders
I loved Young Justice. However, Young Justice Outsiders was nothing like Young Justice. It was like a boring soap opera and had very little superhero action.

esta pelicula tiene una sensibilidad mas nitida y algo mas sangrienta

This season started out well, but eventually every other episode was being used to push political opinions about sexuality, gender identity, etc (even the name of the season, "Outsiders," appears to be a nod in this direction). It even had Lex Luthor directly quote Donald Trump in an attempt to equate the two. I would have given the season 3.5 stars were it not for the attempts to indoctrinate young kids into holding a particular ideology. It was a struggle just to finish the season. Stop shoving your views down people's throats; it is obviously forced and takes away from the quality of the content. Also, the season was significantly darker and more gory than the previous two, if that matters for anyone.

Yet another series of plotlines, yet a new array of characters. But this season still manages to live up to the likes of it's predecessors and in my opinion, not because of the brilliant animation or the well choreographed fight sequences. But because of the relatability in its storyline, as meta-human trafficking can be likened to human trafficking in the world. And with that, yet another reason to look forward to the upcoming season.

It takes more time to focus on the new characters instead of a lot of the established ones. Still a great show, but this season didn't grab me quite as much as the first two.

After a long interval of keeping the Young Justice fans clambering for season 3, fans finally get their 26 doses of young justice episodes. And everyone involved in the creative process delivered very well to certain extent but this season was over bloated by to many new characters and kind of out of touch social commentary.

Compared to season 1 and 2, season 3 of Young Justice was a mess. They brought in minor characters that really have no connection to previous seasons or major story lines in the DC universe. The original heroes are all running around doing things, but their stories are never flushed out. We see patches of Artemis grieving and trying to move on, but not enough for a satisfying ending. We see the JL and Batman Inc all go their separate ways, but without any real conclusion or purpose. Then the Outsiders appear as a bunch of young millennials that are more concerned about social influencing then helping the world. Too many stories, too many groups, too much focus on minor characters make this show unsatisfying.

Well worth the watch for fans of the original seasons, but this season feels a bit uneven at parts. The first half is a bit slow and not super interesting (second half really picks up though), and the writing and dialogue often leaves much to be desired; for some reason the characters are still spouting exposition like it's a kids show. If you want it to be an adult's show now, act like it! Favorite characters: - The Markovs (they become especially interesting in the last episode). - Beast Boy/Garfield (basically founds the Teen Titans). - Superboy/Connor (total badass, I love seeing how mature and how much of a good leader he's become). - Miss Martian/M'Gann (definitely the series's most complex hero, she plays wonderfully off of Connor). - Artemis (again, love seeing the original team becoming mature and leader-like. Her episode about Wally was particularly heart-breaking).

This season was amazing. They ditched the linear structure of the previous seasons allowing for each character to really have some depth. In past seasons each episode would play into a grand season finale story arch. However with this season it keeps the same structure however it allows for each episode to have its own story arch and than allow it to be encompassed into the larger one, meaning that each character could be fully explored. In previous seasons you would only have a few seconds in each episode where you could see the personality of character and attempt and making the characters feel alive. However due to the structure of the plot in those seasons it was practically impossible. Now with the the new storytelling structure each character truly feels like an individual. Better yet, in this season we can actually see the progression and the affects of age on everyone, making the show feel really immersive. Really the only thing that I see where season 3 can stand to change is with its lack of exposition for new people or settings. While they draw a lot of parallels in real life to what is happening in the show, if you don't get the allegory or what they are referencing it can sometimes be easy to miss the point. Or in other times where they introduce characters without fully explaining who they are making it somewhat confusing. But other than that this season and show is amazing and if you are considering watching it I highly recommend

Started out okay but turned preachy and just boring. Finishing the season became a chore instead of being enjoyable. Not the same show as the first 2 seasons.