Mountain Patrol: Kekexili
(2006)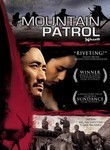 Mountain Patrol: Kekexili Trailers & Photos
Movie Info
Filmmaker Lu Chuan, who wrote and directed The Missing Gun, traveled to the remote border of China, Tibet, and Uygur, to make his next feature, Kekexili. Lu based the film on a true story about a reporter from Beijing, Ga Yu (Qi Liang), who traveled to the barren, frigid, high altitude region of the movie's title. Ga Yu had heard about volunteer patrols that were trying to protect the endangered Tibetan antelope from the poachers who were selling their pelts to be made into expensive, fashionable shawls. The cold-blooded murder of one of the patrol members at the hands of the well-armed poachers draws Ga Yu to a small village, where the leader of the patrol unit, Ritai (Tibetan actor Duobuji), agrees to take him out on a patrol, in the hopes that a story in the paper will spur the Chinese government to take stronger action to protect the animals. Ritai is determined to find the gunman responsible for slaughtering the animals, and for killing his comrade. His determination gradually becomes a deadly obsession. Lu shot his movie on location under dangerous conditions, with a cast of mostly nonprofessional actors. Though the film is from Mainland China, it won Hong Kong's Golden Horse Awards for Best Cinematography (Cao Yu) and Best Picture. It was also shown by Subway Cinema as part of the 2005 New York Asian Film Festival.
more
Cast
News & Interviews for Mountain Patrol: Kekexili
Critic Reviews for Mountain Patrol: Kekexili
Audience Reviews for Mountain Patrol: Kekexili
½
[font=Century Gothic]"Mountain Patrol: Kekexili" takes place on the remote Tibetan Plateau, the Kekexili, four miles above sea level where there is a voluntary mountain patrol employed to keep poachers away from the diminishing Tibetan Antelope population.(Said antelopes are killed for their wool which is sold overseas.) One night in 1996, a member of the patrol is killed by poachers. A reporter(Zhang Lei) arrives from Beijing to write a story on the escalating conflict and to interview the patrol captain, Ritai(Duo Bujie), a retired Tibetan military officer.[/font]
[font=Century Gothic][/font]
[font=Century Gothic]Inspired by a true story, "Mountain Patrol: Kekexili" uses its unique setting to its best advantage to tell a story about men serving out of a sense of duty in trying to preserve the Tibetan Antelope. There is not that much that they are entitled to do(they can fine and confiscate but not arrest) with little or no funding but also very little oversight on the harsh terrain. [/font]
½
A startling look into the true-life tale of the Mountain Patrol of Tibet who went through many hardships to protect the endangered Tibetan Antelope. Shot on location using mostly non-actors, Lu Chuan's film has a very realistic feel to it; almost documentary-like. While the film suffers from some problems structurally, the message and cinematography shine above these issues.
Discussion Forum
Discuss Mountain Patrol: Kekexili on our Movie forum!
News & Features