Charles Dierkop
Highest Rated: 93% The Sting (1973)
Lowest Rated: 90% Butch Cassidy and the Sundance Kid (1969)
Birthday: Sep 11, 1936
Birthplace: La Crosse, Wisconsin, USA
Charles Dierkop is a squat, pug-nosed supporting actor with kind, twinkling eyes and a face that otherwise seems to be carved from granite. Largely associated with roles of peculiar-looking thugs and colorful criminal henchman, he made his first film appearance as an uncredited petty hood in the 1961 Paul Newman pool drama, "The Hustler." His unobtrusive, subtly authentic approach meshed well with Newman's style and carried him to decidedly more visible parts in two of the classic megastar's biggest hits-the celebrated con-man comedy "The Sting," which featured Dierkop as the stalwart bodyguard to a gangster, and the seminal buddy western "Butch Cassidy and the Sundance Kid" ('69), in which he appeared as a member of the title duo's infamously freewheeling Hole-in-the-Wall Gang. Not coincidentally, both films were helmed by Oscar-winning director George Roy Hill, whose career was built on using such veritably grizzled faces as Dierkop's. After delivering his boldest movie performance as the third lead in the brutally violent biker exploitation thriller "Angels Hard as They Come," the actor became known to millions of avid television viewers as a man on the other side of the law, playing the shaggy but dedicated detective Pete Royster throughout the entire 1974-'78 run of the sexy, swinging Angie Dickinson crime drama, "Police Woman." Though he's primarily remained a network-TV guest star in the decades since, making rather delightful appearances on such rollicking adventure series as the crafty "MacGyver," he's also carved out a slight niche playing scary madmen in low-budget horror fare.
Photos
POUND, from left: Charles Dierkop, Antonio Fargas, 1970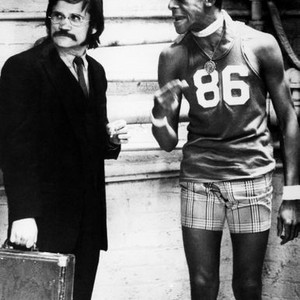 ANGELS HARD AS THEY COME, Charles Dierkop (center, front), 1971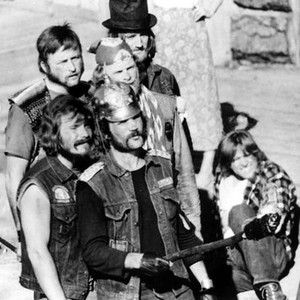 ANGELS HARD AS THEY COME, Charles Dierkop, 1971
BUTCH CASSIDY AND THE SUNDANCE KID, Tim Scott, Robert Redford, Ted Cassidy, Paul Newman, Charlie Dierkop, 1969. TM and Copyright (c) 20th Century Fox Film Corp. All rights reserved.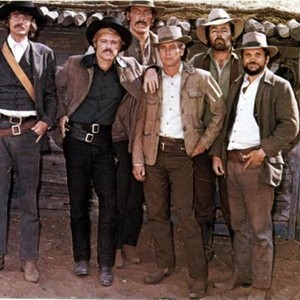 Filmography
Movies
TV
Credit

No Score Yet

75%

MacGyver
Unknown (Guest Star)

1991

No Score Yet

No Score Yet

The Fall Guy
Unknown (Guest Star)

1983

1985

No Score Yet

No Score Yet

Fantasy Island
Unknown (Guest Star)

1980

1982

No Score Yet

No Score Yet

CHiPs
Unknown (Guest Star)

1980

No Score Yet

No Score Yet

The Misadventures of Sheriff Lobo
Unknown (Guest Star)

1980

No Score Yet

No Score Yet

Police Woman
Det. Pete Royster (Character)

1974-1978

No Score Yet

No Score Yet

Cannon
Eddie Main (Guest Star)

1971

1974

No Score Yet

No Score Yet

Wide World Mystery
Unknown (Character)

1974

No Score Yet

No Score Yet

Police Story
Dave Rawlins (Character)

1973-1974

No Score Yet

No Score Yet

Kojak
Unknown (Guest Star)

1974

No Score Yet

No Score Yet

Gunsmoke
Dan (Guest Star)

1966

1973

No Score Yet

No Score Yet

Mannix
Makuta / John Marrish (Guest Star)

1969

1973

No Score Yet

100%

Kung Fu
Unknown (Character)

1973

No Score Yet

No Score Yet

Alias Smith and Jones
Unknown (Guest Star)

1971-1972

No Score Yet

No Score Yet

Bonanza
Unknown (Guest Star)

1969

1971-1972

No Score Yet

No Score Yet

Cimarron Strip
Unknown (Guest Star)

1968

80%

89%

Star Trek
Morla (Guest Star)

1967

No Score Yet

100%

The Andy Griffith Show
Larry (Guest Star)

1966

100%

No Score Yet

The Man From U.N.C.L.E.
Unknown (Guest Star)

1966

10%

No Score Yet

The Girl From U.N.C.L.E.
Unknown (Guest Star)

1966

No Score Yet

75%

Lost in Space
Horned Mutant (Guest Star)

1965