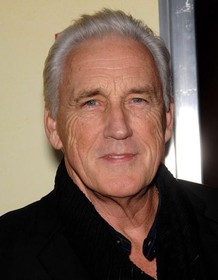 Madison Mason
Highest Rated: 100% Path to War (2002)
Lowest Rated: 10% Dangerously Close (1986)
Birthday: Apr 22, 1943
Birthplace: Richmond, Virginia, USA
Madison Mason is a veteran character actor who has taken full advantage of his gracefully graying senatorial appearance to maintain a steady output of roles late in his career, while remaining virtually anonymous. Armed with a background in community theater and acting study in England, Mason began his Hollywood career in an auspicious role, playing Jesus in a 1970 "Hallmark Hall of Fame" television episode. Since then he has had nearly 100 guest parts, on everything from daytime and prime-time soaps to sitcoms and crime dramas. In 1985, Mason had a 10-episode gig on the prime-time soap juggernaut "Knots Landing" as John Coblenz, as well as recurring appearances on "Dynasty," one of its main competitors in the genre. By the '00s, Mason switched to the day shift, putting in numerous episodes on the soaps: "Days of Our Lives" and "General Hospital." Mason's film career began in the early '80s, and by the '90s he was thoroughly ensconced in his elder statesman niche, playing Senator Rawlings in the sci-fi movie "The Silencers" in 1996, and an admiral in successive dramas: "Thirteen Days" and "Pearl Harbor." Mason played Congressman Dodd in the Steve Carell-Morgan Freeman family comedy "Evan Almighty," a president in the action thriller "Eagle Eye," and a bank president in Oliver Stone's post-collapse sequel, "Wall Street: Money Never Sleeps," in 2010. That same year, Mason went somewhat against type as Levi Brennaman, a principal character in "Amish Grace," a TV movie about the Pennsylvania schoolhouse shooting.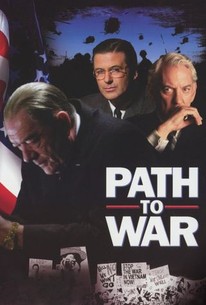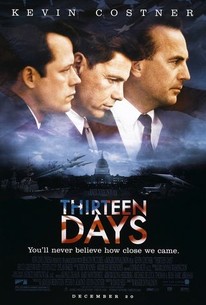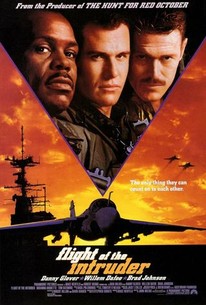 Flight of the Intruder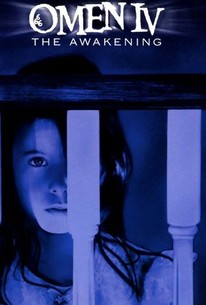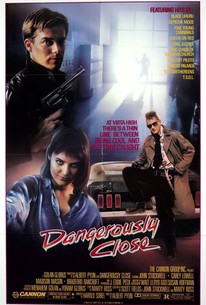 Photos
COLLATERAL DAMAGE, Millie Slavin, Madison Mason, Bruce Ramsey, Arnold Schwarzenegger, 2002 (c) Warner Brothers. .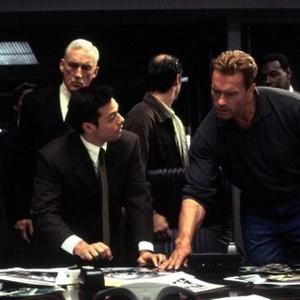 COLLATERAL DAMAGE, Elias Koteas, Madison Mason, 2002 (c) Warner Brothers. .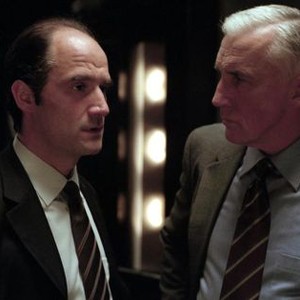 Filmography
Movies
TV
Credit

No Score Yet

67%

NCIS: Los Angeles
Captain Troy Jacobs (Guest Star)

2017

No Score Yet

86%

Girl Meets World
McCullough (Guest Star)

2015

68%

71%

Rake
Bishop Guth (Guest Star)

2014

97%

90%

Key & Peele
Unknown (Character)

2012

No Score Yet

No Score Yet

In Plain Sight
Eli (Guest Star)

2011

No Score Yet

85%

Criminal Minds
Unknown (Guest Star)

2011

No Score Yet

81%

CSI: Crime Scene Investigation
Vance Colton / Doyle 'Candyman' Pfeiffer (Guest Star)

2002

2010

91%

88%

Monk
Senator (Guest Star)

2009

No Score Yet

90%

The Mentalist
Ted Luscom (Guest Star)

2009

6%

No Score Yet

Mental
Unknown (Guest Star)

2009

68%

No Score Yet

Dirty Sexy Money
Terry Deramian (Guest Star)

2008

60%

100%

Eli Stone
Judge Samuel Asquith (Guest Star)

2008

40%

No Score Yet

The Loop
Unknown (Guest Star)

2007

90%

83%

Bones
Judge Ted Kemper (Guest Star)

2006

40%

No Score Yet

In Justice
Unknown (Guest Star)

2006

No Score Yet

No Score Yet

Night Stalker
Houck (Guest Star)

2005

No Score Yet

85%

NCIS
Lt. Col. Bushnell (Guest Star)

2005

No Score Yet

95%

Cold Case
Unknown (Guest Star)

2005

No Score Yet

No Score Yet

Without a Trace
Unknown (Guest Star)

2004

65%

66%

Two and a Half Men
Tommy Pearson (Guest Star)

2003

No Score Yet

83%

The Guardian
Unknown (Guest Star)

2003

No Score Yet

No Score Yet

Just Shoot Me
Dick Redford (Guest Star)

2001

No Score Yet

No Score Yet

The Practice
Unknown (Guest Star)

1998

2001

83%

No Score Yet

NYPD Blue
Mark Douglas (Guest Star)

2000

81%

95%

The West Wing
Admiral Hackett (Guest Star)

2000

No Score Yet

75%

Crusade
Unknown (Guest Star)

1999

No Score Yet

No Score Yet

JAG
Unknown (Guest Star)

1999

No Score Yet

No Score Yet

Pensacola: Wings of Gold
Unknown (Guest Star)

1999

74%

86%

The X-Files
Captain Yip Harburg (Guest Star)

1998

No Score Yet

No Score Yet

Diagnosis Murder
Unknown (Guest Star)

1997

67%

No Score Yet

Dark Skies
Unknown (Guest Star)

1996

82%

No Score Yet

Picket Fences
Unknown (Guest Star)

1995

No Score Yet

78%

MacGyver
Unknown (Guest Star)

1988

1990-1991

No Score Yet

87%

The Wonder Years
Foreman (Guest Star)

1989

No Score Yet

No Score Yet

Matlock
Unknown (Guest Star)

1988

No Score Yet

No Score Yet

Mickey Spillane's Mike Hammer
Unknown (Guest Star)

1987

No Score Yet

No Score Yet

Designing Women
Unknown (Guest Star)

1986

No Score Yet

No Score Yet

Hunter
Kerry Le Masters / Tommy Largo (Guest Star)

1985

No Score Yet

No Score Yet

Hotel
Unknown (Guest Star)

1983-1984

No Score Yet

89%

Knight Rider
Roger Floyd (Guest Star)

1984

No Score Yet

No Score Yet

Gimme a Break
Unknown (Guest Star)

1982

No Score Yet

No Score Yet

Police Woman
Robert Landum (Guest Star)

1976

No Score Yet

No Score Yet

Barney Miller
Joseph Pretano (Guest Star)

1976