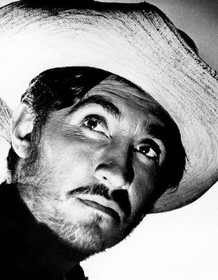 Rodolfo Acosta
Highest Rated: 91% Flaming Star (1960)
Lowest Rated: 13% Return of the Seven (1966)
Birthday: Jul 29, 1920
Birthplace: Chihuahua, Mexico
With one look at Rodolfo Acosta and his pointed, sly features, it makes complete sense that the Mexican character actor made his mark playing villains, primarily in Westerns of the 1950s and '60s. After a small role in John Ford's 1947 drama "The Fugitive," Acosta found himself quite at home in Hollywood, landing antagonist roles in Westerns starring heavy-hitters such as John Wayne ("The Sons of Katie Elder") and Marlon Brando ("One-Eyed Jacks"). While he rarely secured recurring characters on television, he often popped up in guest roles on many high-profile series of the time, including "Mission: Impossible," "The Outcasts," and "Bonanza."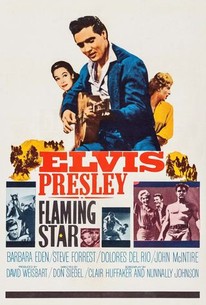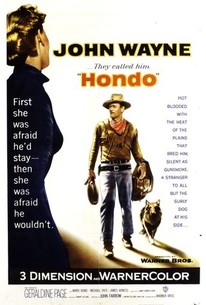 Hondo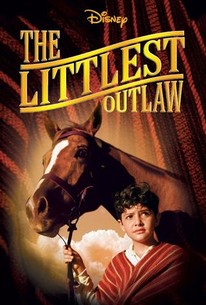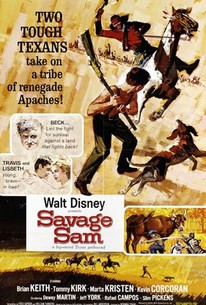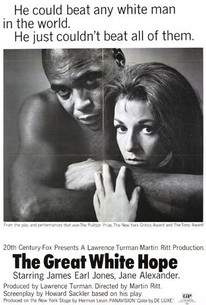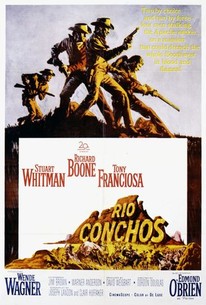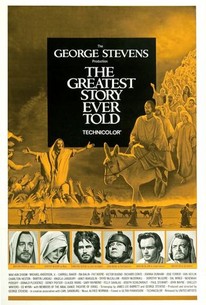 The Greatest Story Ever Told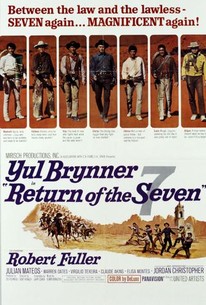 Photos
HONDO, John Wayne, Michael Pate, Rodolfo Acosta, 1953.
RETURN OF THE SEVEN, Emilio Fernandez, Rodolfo Acosta, 1966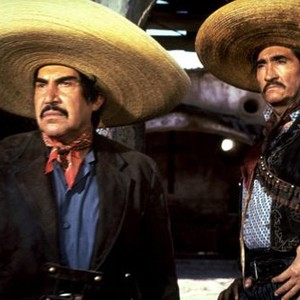 RETURN OF THE SEVEN, Emilio Fernandez, Rodolfo Acosta, Fernando Rey, 1966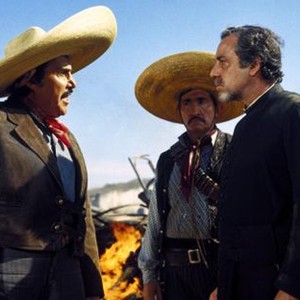 Filmography
Movies
TV
Credit

No Score Yet

No Score Yet

Bonanza
Unknown (Guest Star)

1964-1965

1968

1970

No Score Yet

No Score Yet

The High Chaparral
Vaquero (Character),
Unknown (Guest Star)

1967-1969

No Score Yet

No Score Yet

Laredo
Unknown (Guest Star)

1967

No Score Yet

No Score Yet

The Fugitive
First Mexican (Guest Star)

1966

No Score Yet

No Score Yet

Iron Horse
Unknown (Guest Star)

1966

100%

No Score Yet

The Man From U.N.C.L.E.
Unknown (Guest Star)

1965

No Score Yet

No Score Yet

The Big Valley
Unknown (Guest Star)

1965

No Score Yet

No Score Yet

The Farmer's Daughter
Perez (Guest Star)

1964

No Score Yet

No Score Yet

Rawhide
Unknown (Guest Star)

1959-1960

1963-1964

No Score Yet

No Score Yet

Bronco
Unknown (Guest Star)

1960

1962

No Score Yet

No Score Yet

Cheyenne
Unknown (Guest Star)

1958-1959

1961

No Score Yet

No Score Yet

Tales of Wells Fargo
Red Knife (Guest Star)

1961

No Score Yet

No Score Yet

Have Gun -- Will Travel
Unknown (Guest Star)

1957

1959

1961

No Score Yet

No Score Yet

One Step Beyond
Unknown (Character)

1961

No Score Yet

No Score Yet

Zorro
Unknown (Guest Star)

1958

1960

No Score Yet

No Score Yet

The Rebel
Unknown (Guest Star)

1959

No Score Yet

No Score Yet

Sugarfoot
Unknown (Guest Star)

1959