Til Schweiger
Highest Rated: 89% Inglourious Basterds (2009)
Lowest Rated: Not Available
Birthday: Dec 19, 1963
Birthplace: Freiburg im Breisgau, West Germany
Til Schweiger is a German actor, director, producer, and writer, who is probably best known to U.S. audiences as Sgt. Hugo Stiglitz in Quentin Tarantino's World War II fantasia "Inglourious Basterds." Schweiger began his acting career in the early 1990s, via roles in both film ("Manta, Manta") and television ("Lindenstrasse"). Schweiger became a star in Germany in 1997 for writing and playing the lead in the crime comedy "Knockin' on Heaven's Door," and immediately after began working in English-language films such as "Judas Kiss" (with Emma Thompson and Alan Rickman), the U.S. indie "SLC Punk," and "The Replacement Killers," starring Mira Sorvino and Chow Yun-fat. From then on, he mixed German movies with indies like Alan Rudolph's "Investigating Sex" and big, brash blockbusters such as the Sylvester Stallone starrer "Driven," Antoine Fuqua's "King Arthur," and "Lara Croft Tomb Raider: The Cradle of Life." In 2005, Schweiger moved behind the camera to write, direct and also star in the romcom "Barfuss," and has since had huge success with other films he's overseen, including the 2007 hit "Keinohrhasen," which featured appearances by all four of his children and won multiple awards. Following the acclaim he received for "Basterds," Schweiger returned to the U.S. to play Cagliostro in "The Three Musketeers" and lend his handsome visage to the line-up of glamorous faces in the all-star romcon "New Year's Eve."
Inglourious Basterds
Atomic Blonde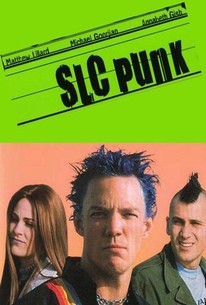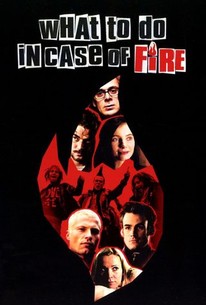 What to Do in Case of Fire?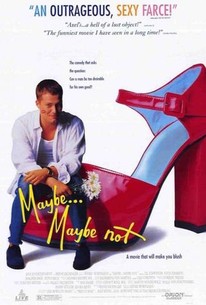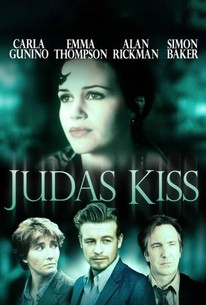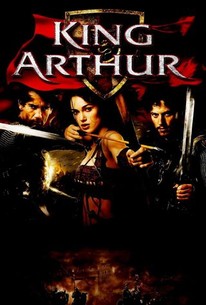 King Arthur
Skip to Quotes
Filmography
Movies
Credit

No Score Yet

No Score Yet

Medieval
Rožmberk (Character)
-
2022

11%

26%

Berlin, I Love You
Director
-
2019

No Score Yet

No Score Yet

Hot Dog
Luke Steiner (Character)
-
2018

0%

75%

Head Full of Honey
Owner London Restaurant (Character),
Director,
Screenwriter,
Producer,
Film Editing
$8.7K
2018

No Score Yet

No Score Yet

Return to Montauk
Producer
-
2017

79%

64%

Atomic Blonde
Watchmaker (Character)
$51.5M
2017

No Score Yet

No Score Yet

Conni & Co
Chief-Mann (Character)
-
2016

No Score Yet

No Score Yet

Four Against the Bank
Chris (Character)
-
2016

No Score Yet

No Score Yet

Head Full of Honey
Niko (Character),
Director,
Writer
-
2014

27%

49%

The Necessary Death of Charlie Countryman
Darko (Character)
$8.0K
2013

No Score Yet

No Score Yet

Grossstadtklein
Producer
-
2013

No Score Yet

9%

The Courier
FBI Agent (Character)
-
2012

26%

56%

This Means War
Heinrich (Character)
$54.8M
2012

No Score Yet

54%

The Guardians
Max Fischer (Character),
Director,
Writer,
Producer
-
2012

7%

45%

New Year's Eve
James Schwab (Character)
$54.5M
2011

26%

39%

The Three Musketeers
Cagliostro (Character)
$20.4M
2011

No Score Yet

63%

Kokowääh
Henry (Character),
Director,
Screenwriter
-
2011

No Score Yet

44%

Men in the City 2
Jerome Ades (Character)
-
2011

No Score Yet

56%

Phantom Pain
Marc Sumner (Character)
-
2009

89%

88%

Inglourious Basterds
Sgt. Hugo Stiglitz (Character)
$120.5M
2009

No Score Yet

62%

Men in the City
Jerome Ades (Character)
-
2009

No Score Yet

51%

Rabbit Without Ears 2
Ludo Dekker (Character),
Director,
Screenwriter
-
2009

17%

43%

The Red Baron
Werner Voss (Character)
$36.6K
2008

No Score Yet

12%

Far Cry
Jack Carver (Character)
-
2008

No Score Yet

No Score Yet

1 1/2 Knights: In Search of the Ravishing Princess Herzelinde
Ritter Lanze (Character),
Director
-
2008

No Score Yet

21%

Already Dead
The Man (Character)
-
2007

No Score Yet

28%

Body Armour
John Ridley (Character)
-
2007

No Score Yet

82%

Rabbit Without Ears
Ludo Dekker (Character),
Director,
Writer,
Producer
-
2007

No Score Yet

47%

One Way
Eddie Shneider (Character),
Producer
-
2006

No Score Yet

66%

Where Is Fred!?
Fred (Character)
-
2006

No Score Yet

No Score Yet

The Trip to Panama
Kleiner Tiger (Voice)
-
2006

9%

33%

Deuce Bigalow: European Gigolo
Heinz Hummer (Character)
$22.3M
2005

No Score Yet

85%

Barefoot
Nick (Character),
Director,
Screenwriter,
Producer,
Film Editing
-
2005

No Score Yet

45%

In Enemy Hands
Kapitän Jonas Herdt (Character)
-
2004

31%

59%

King Arthur
Cynric (Character)
$51.9M
2004

No Score Yet

13%

The Daltons
Lucky Luke (Character)
-
2004

No Score Yet

87%

Erbsen Auf Halb 6
Producer
-
2004

No Score Yet

61%

Dreamship Surprise: Period 1
Rock Fertig Aus (Character)
-
2004

24%

44%

Lara Croft Tomb Raider: The Cradle of Life
Sean (Character)
$65.7M
2003

No Score Yet

54%

Joe and Max
Max Schmeling (Character)
-
2002

50%

84%

What to Do in Case of Fire?
Tim (Character)
-
2002

No Score Yet

31%

Investigating Sex
Monty (Character)
-
2001

14%

33%

Driven
Beau Brandenburg (Character)
$32.6M
2001

No Score Yet

47%

Magicians
Max (Character)
-
2000

63%

89%

SLC Punk
Mark (Character)
$299.2K
1999

No Score Yet

No Score Yet

The Devil and Ms. D
Stanislaus Nagy (Character)
-
1999

43%

46%

Judas Kiss
Ruben Rubenbauer (Character)
-
1998

38%

47%

The Replacement Killers
Ryker (Character)
$19.0M
1998

No Score Yet

90%

Bandyta (Brute)
Unknown (Character)
-
1998

No Score Yet

92%

Knockin' on Heaven's Door
Martin Brest (Character),
Screenwriter,
Producer
$3.3K
1997

No Score Yet

64%

Jailbirds
Steinbock (Character)
-
1996

No Score Yet

No Score Yet

Adrenalin
Stefan Renner (Character)
-
1996

No Score Yet

45%

A Girl Called Rosemarie
Nadler (Character)
$2.4K
1996

50%

64%

Maybe... Maybe Not
Axel Feldheim (Character)
$405.0K
1994