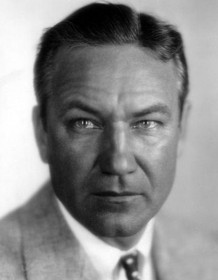 Victor Fleming
Highest Rated: 100% The Virginian (1929)
Lowest Rated: 60% Dr. Jekyll and Mr. Hyde (1941)
Birthday: Feb 23, 1889
Birthplace: La Cañada, California, USA
Were director Victor Fleming's legacy limited to his two best-known films - "The Wizard of Oz" (1939) and "Gone with the Wind" (1939) - he would have one of the most successful track records of any figure in Hollywood history. But the prolific filmmaker also oversaw a number of other popular and critically acclaimed films during his three-decade long career behind the camera, from "The Virginian" (1929) and "Red Heat" (1932) to "Treasure Island" (1934), "Captains Courageous" (1937) and "Joan of Arc" (1948). Furthermore, he was the guiding hand for some of the industry's most legendary figures in their most acclaimed roles, from Spencer Tracy's Oscar-winning turn in "Captains Courageous" to Clark Gable and Vivien Leigh in "Gone with the Wind." A tough, unsentimental director, Fleming enjoyed a career that, while rarely spoken of in the same reverent tones as many of his peers, had more highlights than most of the canonized figures in critical and historical circles.
Photos
TREASURE ISLAND, from left, director Victor Fleming, Nigel Bruce, Wallace Beery, Jackie Cooper, filming aboard the Hispaniola, 1934
THE WHITE SISTER, director Victor Fleming (back to camera) filming Helen Hayes on set, 1933
TO THE LAST MAN, director Victor Fleming (left), author Zane Grey (right) on set, 1923
RED DUST, cinematographer Harold Rosson, director Victor Fleming, Mary Astor, Clark Gable, Jean Harlow, on set, 1932
THE WHITE SISTER, Helen Hayes presents screenwriter Donald Ogden Stewert with a doll to honor his impersonation of a horse while from left: May Robson, director Victor Fleming, Clark Gable, visitor Gary Cooper observe on set, 1933
WIZARD OF OZ, Producer Mervyn LeRoy, star Judy Garland and director Victor Fleming posing with actors who portrayed the munchkins, 1939
TEST PILOT, Clark Gable, Myrna Loy, director Victor Fleming on set, 1938
GONE WITH THE WIND, David O. Selznick, Victor Fleming, Vivien Leigh, Clark Gable, 1939.
GONE WITH THE WIND, Clark Gable, Vivien Leigh, 1939