Sergio
(2009)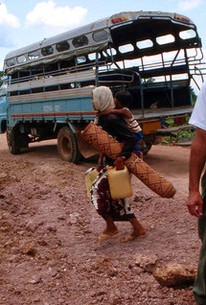 AUDIENCE SCORE
Critic Consensus: No consensus yet.
Movie Info
Sergio Vieira de Mello was a United Nations' envoy who devoted spent much of his adult life to doing the right thing under difficult circumstances -- he struggled to bring peace to Bosnia and Croatia, was the first U.N. representative to negotiate with the Khmer Rouge in Cambodia, and when East Timor struggled to become an independent democracy after breaking off ties with Indonesia, Vieira de Mello was there to help them. However, some Islamic fundamentalist leaders were profoundly offended by the United Nations' support of independent East Timor over primarily Muslim Indonesia, and this made both Vieira de Mello and the U.N. targets of Al Qaeda, with one of the terrorist group's representatives calling for Vieira de Mello's death. While the George W. Bush administration showed little respect for the United Nations, they were impressed with Vieira de Mello and his record, and after intense lobbying from Condoleezza Rice, Tony Blair and Kofi Anaan, Vieira de Mello accepted a position he once rejected as too dangerous even for him -- United Nations' Ambassador to Iraq. Vieira de Mello's fears proved to be well founded, and on August 9, 2003, a terrorist attack on the U.N. offices in Baghdad claimed his life. Filmmaker Greg Barker paints a telling portrait of a diplomat who made a difference and the private life behind his public accomplishments in the documentary Sergio. Adapted from Samantha Power's biography Chasing The Flame, Sergio received its world premiere at the 2009 Sundance Film Festival.
Critic Reviews for Sergio
All Critics (2) | Top Critics (1) | Fresh (2) | Rotten (0)
Barker takes structural chances, eschewing the predictable for a more unorthodox film, and it works.

As tragic as his death was, the film celebrates the indomitable spirit, dignity and resilience of Sergio Vieira de Mello.
Audience Reviews for Sergio
Sergio is a touching documentary revolving around the last hours of Sergio Vieira de Mello's life while delving into his charismatic personality and amazing past. I liked the structure of this film. So many documentaries (well, at least, those I have seen) tend to follow a traditional timeline, but Sergio bounces back and forth between Sergio's personal history, his accomplishments within the UN, interviews from friends and family, and the accounts from two of the men who attempted to save his life. "Touching" may not fully encompass the multitude of emotions that this film touches upon. In the end, a profound sense of loss- not only for this man's life but for how many other lives may have been affected by his presence, was what I was left with once the credits rolled. I would highly recommend this film for people who enjoy documentaries or are interested in recent history... though I must admit I don't know if this would be of the type I could watch repeatedly due to its heavy emotional nature.
Elizabeth B.
Sergio Quotes
There are no approved quotes yet for this movie.
Discussion Forum
Discuss Sergio on our Movie forum!