Notorious
1946, Mystery & thriller, 1h 43m
49 Reviews
25,000+ Ratings
What to know
critics consensus
Sublime direction from Hitchcock, and terrific central performances from Ingrid Bergman and Cary Grant make this a bona-fide classic worthy of a re-visit. Read critic reviews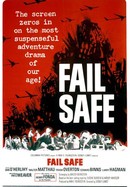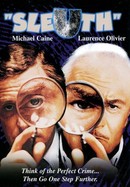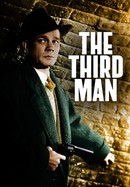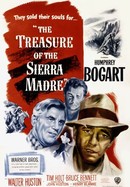 The Treasure of the Sierra Madre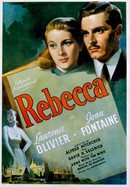 Rate And Review
Movie Info
In order to help bring Nazis to justice, U.S. government agent T.R. Devlin (Cary Grant) recruits Alicia Huberman (Ingrid Bergman), the American daughter of a convicted German war criminal, as a spy. As they begin to fall for one another, Alicia is instructed to win the affections of Alexander Sebastian (Claude Rains), a Nazi hiding out in Brazil. When Sebastian becomes serious about his relationship with Alicia, the stakes get higher, and Devlin must watch her slip further undercover.
News & Interviews for Notorious
Audience Reviews for Notorious
Despite a forced romance that comes out of nowhere and how the protagonist's motivations are not really convincing (especially with all that misogyny towards her), it has a wonderful direction and becomes extremely suspenseful after a while, with its two leads in great performances.

Great, classic film, full of tension and -- as usual -- great acting by Bergman. The direction and lighting is great as well.

Alfred Hitchcock finally returns to spy thrillers, you know, because of the overwhelming success of "Sabotage"-I mean, "Saboteur". It's funny how Hitchcock has two films whose titles are derivatives of "Sabotage", and how neither of them are, well, "notorious", at least for Hitchcock films that should be noted as reflections of Hitchcock's not being especially creative with the titling of his thrillers. Shoot, this film's title isn't that much more creative, because it's yet more of that bland, one-word nonsense, and it doesn't even make much sense, because, come on, just how good of a spy can you be if you're "notorious"? Well, the title is very fitting in retrospect, because this film is indeed notorious, for its mature content, which led Hitchcock to pull the gutsy move of including an onscreen kiss that... ran for more than three seconds. ...Oh yeah, that's really saucy, but you have to remember that this is the '40s, where people were so sensitive that not even Hitchcock could get as intense as he probably wanted to with his thrillers. Well, he must not have been as crazy about suspense as many claim, because a couple of his thrillers were of the espionage persuasion that didn't even involve James Bond, and the fun in that is limited enough when the mystery is apparently undercut by the spy's being "notorious". My lame jokes aside, the film is adequately compelling, but only adequately, being held back by a number of factors, including expositions' being held back. I've joked about the title time and again, and never particularly well, but in all seriousness, despite what the title suggests, this film's characters seem to stand to be more recognizable, being introduced with little immediate background development, while the body of the narrative offers only so much compensating depth to characterization, despite your spending so much time with the characters. At a touch over 100 minutes, this dramatic espionage thriller doesn't seem to be that overlong, and really, it might not be especially dragged out by excesses in material, but it feels as though it does, as material meanders, until slipping into repetition that is blanding enough without being delivered at a questionable clip. Perhaps a little thoughtful for its own good, the film's atmosphere, no matter how subtly effective at times, limps out once material begins to wear down, leaving the film to simply become dry and bland as it wanders down a path that is perhaps a little too familiar. In a fair couple of ways, the film is rather gutsy (Oh, that infamous kissing sequence sure is racy... for the 1940s), but when laziness kicks in, it is typically in the form of conventions, which plague certain areas throughout the film, until predictability kicks in itself, slowing down momentum that is shaken enough by underdevelopment and dragging. Dramatic limitations ultimately hold the film back, but what secures the film's descend shy of rewarding is, in fact, bloatings to the dramatics, or rather, melodramatics, for although the film is often well-handled enough for you to invest yourself in it, Hollywood histrionics stand, in dialogue and conflicts that are too hard to buy to be all that compelling. The film meanders down and undercooked and formulaic role, and doesn't even try as hard as it probably should to craft a tighter plot, and despite the inspiration, that seems to be enough to drive the final product shy of what it could have been. That being said, the film comes close to such a point, having plenty of glaring problems, but also plenty of undeniable strengths, even technical ones. The level of attention placed into the settings of this sometimes adventurous opus is inconsistent, but when the locations are really played up, they're lavishly well-selected and memorably lovely, despite being presented in a black-and-white palette, whose aesthetic limitations are compensated for by tasteful lighting and stylish shots that immerse, and prove to be beautiful by their own right. Even stylistically minimalist, especially for an Alfred Hitchcock film, the film's aesthetic qualities are still of enough quality to not only catch your eye, but help capture the lightly dynamic tonal depths of this drama. Really, there's plenty of dramatic juice to soak up in the concept of this story on a fusion of gothic grit and espionage intellectual intensity, and were it played upon more consistently, the drama would have likely rewarded, yet as things stand, Ben Hecht, as screenwriter, has his moments, and plenty of them, using snap to dialogue and drawing interesting, if undercooked characters in order establish a flawed, but promising script, played upon pretty well on its own by inspired direction. Alfred Hitchcock's storytelling isn't quite as realized as it usually with this this film, but it is still pretty realized on the whole, and in a then-refreshing and still-solid manner whose atmospherics get a little too dry for their own good, but are generally effective in subtly, but surely drawing you into the claustrophobia and human intimacy that make this political affair about as much an exercise in cerebral tension and it is intellectual. Well, just as intellectual value to this somewhat intricate thriller is limited, the immersive tension is also somewhat lacking in recurrence, and I wish Hitchcock could have done more, or rather, done more of what he could have in this uneven dramatic thriller, yet what he does is, of course, done so well that it marks highlights that almost bring the final product through its shortcomings, and not without the help of a solid cast. Perhaps most consistently impressive beyond the stylistic touches is the acting, for although limitations in development limit the intrigue to the characters, many a solid talent all but compensate with charisma and subtly dramatic bite, with lovely leading Ingrid Bergman being particularly convincing in a charismatically confident, yet compellingly vulnerable portrayal of a layered female lead. As a character study, the film all but succeeds on the efforts of Bergman and her peers, and probably would have if it wasn't for all of the expository shortcomings, bloating, conventions and subtlety issues, yet the fact of the matter is that there is inspiration, and it keeps consistent enough to secure the final product as borderline rewarding, even though it could have made it past the line. Overall, when the film doesn't distance with developmental shortcomings, it distances with meandering spells in storytelling, while keeping consistent enough in conventionalism and histrionics to ultimately limp shy of a rewarding point that is all but achieved by the handsome locations and cinematography, clever script, sharp direction and strong performances which make Alfred Hitchcock's "Notorious" a decent, if uneven espionage thriller. 2.75/5 - Decent

Incredibly suspenseful, with a mesmerizing Bergman performance, but compared to other Hitch I find this one rather forgettable. Not a bad movie, by any stretch, and racy for its time, but it just didn't hit me as hard as his later work does.
See Details