Bootmen
2000, Drama, 1h 32m
17 Reviews
5,000+ Ratings
You might also like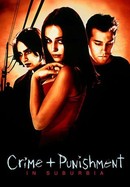 Crime and Punishment in Suburbia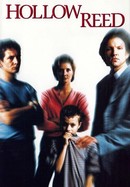 Goat on Fire & Smiling Fish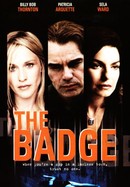 Rate And Review
Movie Info
Cocky, rebellious and ambitious, Sean Okden, is determined to follow his passion to become a ground-breaking tap dancer, and not resign himself to a life toiling in the local steel mill like most of the men in his hometown. Despite Sean's astonishing talent, his no-holds-barred attitude has a cost. First, he incites the wrath of his widowed father -- who along with almost everyone in town, mocks his dreams. Then, he clashes over the affections of the beautiful Linda with his brother Mitchell.
Critic Reviews for Bootmen
Audience Reviews for Bootmen
well this lil number co-stars Sam Worthignton (you had to see that coming, right?O Anyway so Sean (Adam arcia) & Mitch (Sam) He & tapped danced as kids. (something tell me that was the mom?s choice..) as kids & currently working at a steel factory in a coastal Australian town. Sean is the nly one to get the chance to be part of a tap show in Sydney but doesn?t last long as he gets in row with one of the lead dancer (who he?s better, Younger & better looking than) Mitch is out liftin cars so he can get the truck he wants. When it comes to the industrialized tap.. makes it a lot more entertaining than just a regular tap dancing recital. (I took tap dancing , this movie amused me more than when I was in the class. Plus the choreography was so much better than the older classes. Mmm wonder if I could try some of those moves out..) Well Sam?s character & this other character named huey (what a dorky name for someone that?s suppose to be badass.. are somewhat at war with each other so there?s many levels to the movie, to me original when it comes to creativity.. I have to give the guy credit for doing this in a steel mil if that?s for real (I think its based on a real person?s story) so I?ll give this one a B cause it was funny, Dramatic & well one part just about gave me a heart attack. B
Quotes
There are no approved quotes yet for this movie.