What to know
critics consensus
Bright tries to blend fantasy, hard-hitting cop drama, and social commentary -- and ends up falling painfully short of the mark on all three fronts. Read critic reviews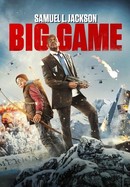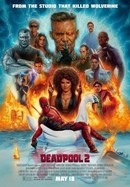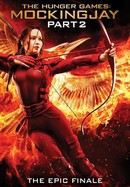 The Hunger Games: Mockingjay, Part 2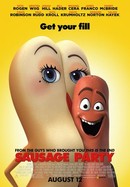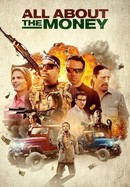 Where to watch
Subscription
Rate And Review
Movie Info
In an alternate present day, humans, orcs, elves and fairies have been coexisting since the beginning of time. Two police officers, one a human, the other an orc, embark on a routine night patrol that will alter the future of their world as they know it. Battling both their own personal differences as well as an onslaught of enemies, they must work together to protect a young female elf and a thought-to-be-forgotten relic, which, in the wrong hands, could destroy everything.
News & Interviews for Bright
Audience Reviews for Bright
In the world of Bright, almost all fiction creatures exist and are integrated into modern society with man kind. In the city of Los Angeles, people are up in arms over the first Orc to join the LAPD. No one is happy about it, least of all his partner, Daryl Ward (Will Smith) who has already taken a bullet because of him. One night, while out on patrol the pair come across a unique threat, one that could change the world forever, but can human and Orc come together to put an end to it? Could somebody please tell me what all the hype surrounding this movie is about? It is the biggest Netflix film to date, a sequel was announced before it even debuted, and while critics universally panned it, fans have turned it into a cult classic, dedicating all kinds of things to it on the web. As for me, I was excited about it, but just like every other David Ayer film I've ever seen, I was sorely disappointed. People were saying how unique and innovative this film is, maybe, if you've never seen another science fiction film before in your entire life! Every aspect of this film, from the racism towards other species to the integration of man and creature has been done to death! Themes like this in Science Fiction are metaphors for racial inequality and have been done in film and on television since the civil rights movement! Will Smith stars and once again thinks it's 1992, he's a teen heartthrob, and everything he says people are going to find hilarious. Much like Hancock, Ward is completely out of touch with modern audiences and geared toward a much younger crowd. I really don't understand how Will Smith can be outstanding in things like the Men In Black series and then just step back into roles like this. The rest of the cast was equally laughable, as was much of the story, but similar to Ayer's last big budget film, Suicide Squad, the plot is outstanding. It's the kind of thing that could have gone right so many different ways, but instead was just so badly butchered by shotty directing, terrible storytelling, and immature humor, that after a while, Bright is pretty much unwatchable.

I remember reading some early reviews for this movie, while I was still in the dark, and they were not particularly kind. I'm not gonna say that affected my views on this film upon finally watching it today, because it didn't. The reason I bring this up, however, is due to the fact that one of these early reviews mentioned the fact that this film, if released 10 years ago, would have been a major wide release, given the fact that, for a period of, about, ten years actually, since Independence Day, Will Smith could do no wrong. You could have the shittiest film on your hand and because Will Smith was in it, it'd be a major success. And he DID make one of those in Hancock, which was just absolutely horrendous, and it grossed $628 million worldwide. That's just how bankable Will Smith was as box office draw. To say that his star has fallen quite a bit since then is a bit of an understatement. That's not a knock against Will, it's just that everyone has a shelf life in the business and people just get tired and they want something new. That something new is Chris Pratt and there's gonna come a day for him where he's gonna be supplanted by a new star. It happens. Anyway, I didn't follow the release of this movie much since, again, at the time, I had no power and I couldn't spend my time browsing the web, but this is Netflix's biggest production to yet and, apparently, they promoted it as such. I mean, they sort of had to considering that they spent $90 million on this, the most they've ever spent on an original movie. And, reception of the movie aside, this did become of the most streamed programs ever. Did they get new subscriptions to their site based off this movie? I don't know, but it was fairly successful in that a lot of people watched this. Netflix, technically speaking, can't make their money back on a film like this, their millions of subscribers effectively paid this movie off, even if they didn't bother watching it. That's irrelevant however, let's move on. What did I think about this movie? It's not bad, but it's not what I would call good either. The film's biggest enemy, in all frankness, is itself. David Ayer has made some gritty cop dramas and, really, that's what he does best. End of Watch is one of these movies and while it's a crime drama film through and through, there are some moments of levity in the leads' interactions with each other. They're partners that give each other shit, in a good-natured manner, whenever they're just cruising around LA in their cop car. But this movie, on the other hand, tries, in some scenes, to capture that same tone and it just fails miserably. The problem lies in the fact that this has such a self-serious tone that any adherence to the buddy movie tropes feels completely out of place. When Ward and Nick have these exchanges that are meant to be comedic, they just feel so forced and so against everything that the movie tries to be that it just didn't work in any way whatsoever. The only moment it works is after everything happens and both Ward and Nick find themselves in the hospital being interrogated by the Magic Task Force, except Nick doesn't actually give them the chance to interrogate and he just spills the beans on absolutely everything that happened. The story is, honestly, a bit of a mess at times. It tries to be a social commentary on the way how certain minorities are treated like second-class citizens, and even worse than that, but its social commentary is just so obvious that there's no real point to any of it. Nick, the orc cop, gets no respect from humans or from his own kind, feeling that he's betrayed their clan (the orcs follow a type of clan law, where they value their own race over everything else). The orcs are treated poorly, while the elves live lives of excess. Yes, really. It's that painfully transparent. It's not that there's not an interesting world to explore here, it's that the ideas it wants to explore are handled so incompetently. Like it's a 13-year-old who wrote this script instead of a grown man. Though, to be fair, not all scripting problems should be blamed on Max Landis. His name is on the script, to be sure, but we don't know what kind of changes were made at Netflix's behest. Say what you will about Landis, he's kind of a dick, but he's a perfectly solid screenwriter. His work on Chronicle was great. And American Ultra, while not perfect, was entertaining enough. This movie just doesn't feel like what Landis' films usually feel like. Hey, if this is all Landis, then the blame should go fully go on him, but making films are such a complicated process that, when something goes wrong, it's never just as simple as blaming one person, there's usually more elements at play here. But that's neither here nor there, the fact is that the scripting of the social commentary was quite heavy-handed. They beat you over the head with it. While Ayer's work with Suicide Squad was widely panned, I imagine that he would have written a better movie than this if he had his hands on it. Regardless of that, the story moves along as this magic wand appears, that grants whatever wish you may desire, but only if you're a Bright. Anyone that's not a Bright that tries to hold the wand is disintegrated. This wand wants to be used by this group of Elven renegades (the Inferni) to bring back their Dark Lord (Voldemort is a part of this universe apparently) to enslave humanity (I think) and bring back an age of magic. Got all that? Everyone in the movie, from human gangs, to orc gangs, to the feds want this wand. I have mentioned the Magic Task Force, who are trying to track the wand to take it away, and these two characters feel like they're from a completely different movie entirely. They're only there when the film needs them, whenever they need to move the plot forward, but they're not real characters with discernible personalities. They're just plot devices. One of the issues I had with this movie is that they set up this universe in which orcs, elves, fairies and who knows what else exist and yet they do nothing with their own mythology. They hint at there being a war 2000 years ago, the last time the Dark Lord was present, and yet that's only mentioned in passing. They take an interesting concept and take out almost all of the fun out of it. I mean there's still magic and shit involved here but, for the most part, the movie is just as straightforward as can be. A cop drama through and through. Which makes you wonder what the point of this all was. If you have a high concept urban fantasy flick in your hand, wouldn't you want to exploit that for all it was worth? Why would you make it a boring movie with a boring human flavor. You should have gone nuts. The orcs are metaphors for the treatment of minorities. Because, apparently, you need orcs to get that point across. As if one didn't see that shit on an almost daily basis. Like I said, I never thought the movie was bad, but you can see them holding back, when the last thing this needed was creative restraints. The acting is decent if inconsistent. By that I mean the fact that the movie is so tonally inept that you never know when a particular scene is meant to be taken seriously or for laughs. Pick a tone, stick to it and when you do deviate from it, make sure that you deviate for something that's worthwhile. This doesn't do that, it changes tones almost as often I blink. Completely unacceptable. The action is fine, but it's not particularly memorable. Character-work is practically non-existent. There's nothing to Nick and Ward as partners, it's just the 'I don't like you, you don't like me' shit we've seen time and time again. And, naturally, there's a respect that starts to grow between the two as they get to "know" each other more. Oh and there's this whole subplot of Ward struggling economically, he has a young daughter, and they literally do nothing with that. It's just like it's there to give him some "depth". Something other characters can talk about to get what they want from Ward. It's absurd. Having said all that, I would be intrigued in a sequel only if the restraints that were obviously holding them back here were removed. That's the only way I'd even consider giving the sequel a shot. Just let them go nuts. The characters and the universe have been introduced, now just cut loose in the sequel. Don't try to make a "believable" cop drama with completely unbelievable characters. Embrace the fantasy aspects of the universe and just go full-bore with them in the sequel. Let Ayer write the sequel, maybe he'll come up with something better, even if he's working outside his area of comfort, because I just think that this was a major misfire. Certainly watchable, but a major misfire regardless. Here's to hoping the sequel improves upon this one's many, many flaws.

I don't know why I thought "Bright" would be good, maybe because Will Smith was involved or that I absolutely love genre mixing but damn, what a bland script and unremarkable story. The characters are cookie cutter and barely serviceable, supporting cast non-existent, the plot unimaginative but the biggest crime is how it more or less wastes the potential of it's premise of having a modern world filled with fantasy creatures. Just shallow amateur work, truly a missed opportunity to make something great.

Every year you'll hear about "that movie that the critics just got wrong". As I exist in a liminal space between audience member and critic, I would like to speak on behalf of both demographics and point out that the enjoyment factor of this film is inversely correlated to one's intelligence quotient. I'm sure Bright would be stimulating to a cat or someone with a preschool reading level, and I can appreciate that someone is still making movies for those audiences. However, you don't have to be all that sophisticated to notice the botched racial allegory and overall lazy writing inherent to Bright. Written by notable hack and obnoxious YouTube personality, Max Landis, the movie plays exactly like any of his proposed twist scenarios based on preexisting IPs. Lord of the Rings gets superimposed on Training Day. Will Smith acts tired and is a cynical jerk to everyone, and absolutely no one is having any fun shooting each other, cursing voraciously, and exploding magic things because everyone is a racist in this ultraviolent, grim-dark fantasy. And who better at the helm than the director of Suicide Squad himself, David Ayer? That's great because it clears up any speculation that a director's cut for that seizure-inducing, comic book PowerPoint presentation would have fixed it, as Bright bears testament. What both films share in common besides Ayer and Smith is a disjointed narrative pockmarked with plot holes, and in this case it is a plot that doesn't warrant analysis for fear of a stroke. That just leaves the racial allegory, and I'll tell you that it makes no coherent sense whatsoever. Orcs and elves are additional races amongst the primarily Black, Caucasian, and Hispanic communities portrayed in this barely alternate reality of Los Angeles. All of the real world gang correlations exist, replete with dew-ragged gang bangers and face-tatooed eses in el barrio, but now all of the orcs dress like inner city gangs as well and are an obvious, additional analog for African-Americans seeing as they are institutionally oppressed in an overtly similar manner. There's an underdeveloped back story about how 2000 years prior, orcs followed "the dark lord" (who is portrayed in the film's opening graffiti montage as an elf), then an orc united the "nine races" (it's anyone's guess which races) to defeat the magic despot. Somehow, institutionalized bigotry against orcs still hinges upon the orcs following an evil elf who was defeated by a proactive, good orc. So wait, why wouldn't everyone hate elves if they dislike "the dark lord" so much? And wouldn't a more appropriate parallel for millenia-old, magic-based bigotry be Muslim Americans? Well, there's the problem: I'm thinking about it and expecting it to make sense when Landis didn't bother to do either in the first place.
See Details