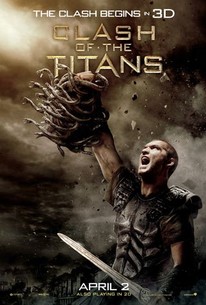 Clash of the Titans
2010, Fantasy/Adventure, 1h 46m
266 Reviews
250,000+ Ratings
What to know
critics consensus
An obviously affectionate remake of the 1981 original, Louis Leterrier's Clash of the Titans doesn't offer enough visual thrills to offset the deficiencies of its script. Read critic reviews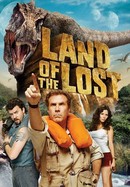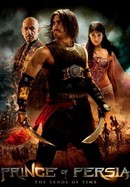 Prince of Persia: The Sands of Time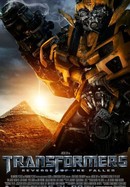 Transformers: Revenge of the Fallen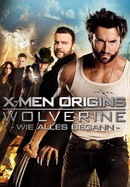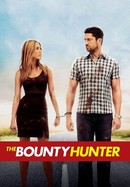 Where to watch
Rent/buy
Rent/buy
Rent/buy
Rate And Review
Clash of the Titans Photos
Movie Info
Perseus (Sam Worthington), the son of Zeus (Liam Neeson), is caught in a war between gods and is helpless to save his family from Hades (Ralph Fiennes), the god of the underworld. With nothing left to lose, Perseus leads a band of warriors on a dangerous quest to prevent Hades from overthrowing the king of the gods and laying waste to Earth.
News & Interviews for Clash of the Titans
Audience Reviews for Clash of the Titans
Remake of Clash of the Titans is a train wreck that relies far too much on CGI, as well as bland performances from the cast. What makes this a poor effort is that the original didn't need a remake as it wasn't that great to begin with, it was a borderline decent affair that had its moments, but in the long run was a forgettable movie that didn't warrant multiple viewings. With this remake, they follow essentially the same idea as the original, but use way too much CGI, which cheapens the film. Add to that tiresome performances from the cast, and you have a film that is painful to sit through that never is anything really entertaining. Clash of the Titans didn't necessitate a remake because the original wasn't memorable and there was limited ways to improve upon the plot, which of course the filmmakers seem to copy here, and never establish anything refreshing. With boring performances and a wasted cast, this remake joins all the others that have failed to really establish something good to a classic film, but in this case since the original wasn't memorable, I'm curious to know why they even went ahead with this movie. The film follows practically the same path as the original, but with insane CGI that is over the top, and fairly pointless in the long run. I found myself not really enjoying this one, in fact I found it to be a very bad movie and I was hoping that it wasn't as bad as what everyone has said about it. Don't go expecting great things from this film, it is a very disappointing film and it's a film that is highly forgettable because it's defi9nitely not a good movie.

Let's begin with the most inconvenient aspect of them all: it is not based on Greek mythology, but on a previous film. Leterrier is strongly paving his road to suckness, proving that he can be as bad as he wants to. This worthless 2010 remake had a very specific target market: youngsters ignorant of Greek mythology. It is not a condemnation towards them, but if knowledge is what they seek, they should refer to literature. Naturally, and most probably, they won't. They came here for the special effects. They came here to see the CGI-improved Kraken. They came here to see Liam Neeson in another of his legendary, immortal roles, and maybe Ralph Fiennes as the personification of another villain with supernatural powers. It has been a long time since we left the classic stop-motion effects behind, which surely made a stronger impact on the audiences and captured the epic-sized scope of all things. This film also lacks the classic adventure formula that Hollywood followed from the 50s until the 80s. Actually, <i>Clash of the Titans</i> (1981) seemed like a farewell, which is why it is so missed and somewhat misunderstood. I am not stating that there is a specific formula to follow with each particular genre, in this case, the classic adventure recipe. I am stating why the original film worked better. Do you get the difference? That's my point. It is hilarious to note how the screenplay is a messy contradiction, especially at the end. The gods keep changing their minds, feeling rage and shouting at one moment and recognizing some human nature in them at the next. Zeus says to Perseus: "Be better than we were", and his immediate next line is "And if you insist on continuing this mundane human existence...". Lol. The gods seem to have an identity crisis, begging for human love and worship like menopausal widows, punishing them when they please, and thanking them after. 44/100

The remake of the 1981 original is much more better (visually, of course) but it is obviously inefficient from the lackluster script. But though misdirected, the script wasn't that much harm to take away from the thrilling CGI-work throughout the entirety of the film. 3.5/5

Short on talent and overloaded with special effects, Clash of the Titans is a spectacle without much depth. When the gods release their most deadly weapon against the city of Argos, it falls upon the demigod Perseus to save humanity from destruction. The cast features some impressive talent, including Sam Worthington, Liam Neeson, and Ralph Fiennes, but their tied down by a bad script. And while the special effects provide some amazing visual sequences, they're not very effective at enhancing the story. The sloppiness of the filmmaking prevents Clash of the Titans from delivering anything more than some occasional thrills in a lackluster adventure.
See Details