What to know
critics consensus
With high-octane humor and terrific action scenes, Fast & Furious 6 builds upon the winning blockbuster formula that made Fast 5 a critical and commercial success. Read critic reviews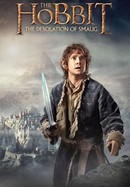 The Hobbit: The Desolation of Smaug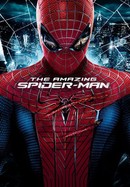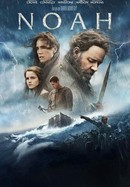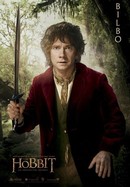 The Hobbit: An Unexpected Journey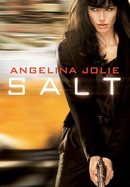 Where to watch
Subscription
Rent/buy
Rent/buy
Rate And Review
Movie Info
Since Dom (Vin Diesel) and Brian's (Paul Walker) heist in Rio left them and their crew very rich people, they've scattered across the globe; however, they must still live as fugitives, unable to return home to their families. Meanwhile, Agent Hobbs (Dwayne Johnson) has been tracking a gang of lethally skilled mercenary drivers whose second-in-command is someone Dom knows. Unable to take them down himself, Hobbs asks Dom and his crew for help in exchange for full pardons for everyone.
News & Interviews for Fast & Furious 6
Audience Reviews for Fast & Furious 6
Objectively one of the better movies in the Fast saga, Furious 6 also can't help but feeling like a transitionary movie. It's not the landmark film that Fast Five was, and it's not as good as Furious 7, so it kind of gets a little lost in the shuffle. It also has one of the more forgettable climactic battles. Despite how outrageous the plane takedown is, in the grand scale of Fast movies it's not one of the better set pieces. All that being said, it's a damn good movie! Owen Shaw is one of the series best villains, the highway tank scene is amazing, and the story arc of Letty with amnesia has solid heart to it. The movie really only suffers because while it has a great villain in Shaw, great set pieces, and a great amnesia story arc for Letty, the next film would do every one of those things better, so in comparison it doesn't stand out as much. It's still a ton of fun, and wildly creative in only the way Fast can be.

I've said it many times before, but one of the main reasons why the F&F movies failed to reach mass appeal before Fast Five was because of their villains. They were always forced to take on low end drug dealers and people who have little to do with their line of work; driving cars really fast and stealing things. With Fast & Furious 6, the team gets to take on Owen Shaw & his own crew, who are equally as good at doing crazy stuff on wheels. Dom regathers his team, including Brian, Han, Gisele, Roman, and Tej, after Hobbs comes to him with an offer he can't refuse. The chance to save Letty from Shaw and take him down, in exchange for full pardons all the way around. After quite a few films on the run and unable to return to his home in Los Angeles, there's no way he could turn down this opportunity, even if it meant going up against his former girlfriend thought dead, Letty. Fast & Furious 6 has even more muscle, explosions, faster cars, and just downright insanity. But it isn't as clean cut or polished as Fast Five. Granted, a movie like this doesn't necessarily need to have a concise story or developed characters, but they've done a much better job at doing those things within the last few films. The 6th film feels a little slower and maybe even a little too long, with the end product still putting a huge smile on my face. But when comparing the two, a second watch definitely exposes some of this film's minor flaws. The one thing this film, and pretty much all of the films since 4, is that each keeps topping itself. Just when you think they couldn't top stealing a vault and dragging across the streets of Brazil, they take down planes with cars. The tone deafness of the series is gone and the new breed of F&F is here to stay. The crazy thing is, you buy into all of it. I bought into the family from the beginning and I one-hundred-percent buy into the series embracing it's goofiness. The film also manages to implement more humor into the 6th film which is something the franchise has been missing. Or at least, humor that actually makes people laugh. I won't count those horrible attempts at humor in the 2nd film. What makes this film stick out his that it's the first time the crew gets to go up against an entirely new crew with the same set of skills. Luke Evans is great as Owen Shaw, The Rock has never been better, and who doesn't love watching Ludacris and Tyrese Gibson crack one-liners at each other. Better yet, every word out of Vin's mouth is a one-liner. Overall, the ante is once against raised and the series punches its way through another smash hit. Fast & Furious 6 is an insane thrill ride from the beginning to end. +Owen Shaw +Team vs Team +Rock & Vin working together +Always pushing the genre and series to a new level -A bit slower & a tad too long 9.1/10

Again, The Rock and Justin Lin help to keep this franchise buoyant. The acting performances by Paul Walker, Vin Diesel, and Chris Bridges are laughable at times and aren't much better from the rest of the cast especially Michelle Rodriguez but the action scenes help keep this score afloat. The script suffers from what I call "Bad Boys 2 syndrome" whereas the story could wrap up with a little more editing and completion, but chooses to continue on for another 30-35 minutes instead. Still a vast improvement over the middle installments of the series. The studio will likely continue to buy up the best promising original action movie scripts that they find, changing the characters to match those from this franchise and releasing F&F films.

British McEnglishman and his Formula 1 Batmobile bring you the eighth wonder of the world: The 9000 Mile Runway! I'm glad the story continued in the direction introduced by Fast 5, but personally I felt that it did not exceed or even quite match the entertainment value of its predecessor.
See Details