Garbage Dreams
(2009)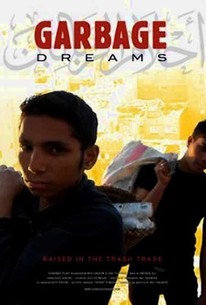 Movie Info
Cairo is one of the largest cities in Egypt, but for decades there was no formal garbage collection system in most of the city; instead, many neighborhoods were kept clean by zaballeen, or "garbage people." The zaballeen would pick up trash from the streets, sometimes being paid a few pennies for their efforts, but most would support themselves by selling cans, bottles, and other materials they found to recycling firms. This makeshift system proved to be surprisingly effective and efficient, but when Cairo's local government entered into a contract with an international sanitation firm to collect the city's trash, some 60,000 zaballeen suddenly found themselves without a livelihood. Filmmaker Mai Iskander examines the culture of Cairo's "garbage people" through the lives of three young men who collect and recycle trash in the documentary Garbage Dreams. Iskander spent four years following and filming quick-witted 16-year-old Osama, class-conscious 18-year-old Nabil, and bright 17-year-old Adham as they struggle to make a living and a future in a profession whose days are numbered. Garbage Dreams received its world premiere at the 2009 South by Southwest Film Festival.
Critic Reviews for Garbage Dreams
Audience Reviews for Garbage Dreams
Absolutely fascinating story on how a "recycling" system came about in Cairo out of poverty. Essentially the poor recycled so that they could get a few pennies to make it through their daily lives. Incredible.
John Ballantine
Super Reviewer
Garbage Dreams Quotes
There are no approved quotes yet for this movie.