What to know
critics consensus
Mac and Me is duly infamous: not only is it a pale imitation of E.T., it's also a thinly-veiled feature length commercial for McDonalds and Coca-Cola. Read critic reviews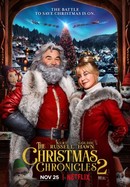 The Christmas Chronicles 2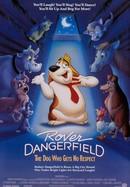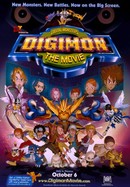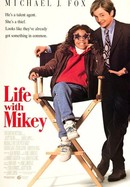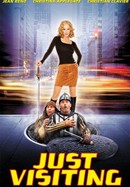 Rate And Review
Movie Info
A young extraterrestrial, separated from its family and stranded on Earth, finds friendship with a boy in a wheelchair.
News & Interviews for Mac and Me
Audience Reviews for Mac and Me
"Mac and Me," although it is pretty much an exact rip-off of E.T, is now one of my biggest guilty pleasures of all time. It is so terribly scripted and acted that you almost feel like you are constantly being slapped in the face, but due to that reason, this film will make you laugh so damn much. It truly is a 99 cent version of E.T.. I can see myself watching this over and over again. As an alien race accidentally lands on earth, a boy finds one of them, befriends him, and helps him find his lost family. The product placement is absurd, the dark tonal shift is off-putting, and the overall execution is so sloppy. Sure it does everything well with it's budget but that is about it. I really enjoyed how bad this movie was, so I will not say it is terrible, solely for that reason, but it is pretty lame. "Mac and Me" is so ridiculous.

Wow, this is bad movie! You can tell from the poster there that it's basically an E.T. copycat.

How can a great movie like this just average 3 stars, with mostly 1 star reviews? A group of aliens get stranded on Earth, and one of them (the youngest one, named Mac) then gets separated from his family, just to end up at the house of a family who just moved into a new neighborhood. One member of that family, a handicapped boy, is lonely and seems to need a friend. A human being and an overly skinny alien with big eyes that has magical powers can't have much in common, but hey, opposites attract. Yeah, it's an "E.T." ripoff, but so what? It's excellent for a ripoff. It's a long commercial for McDonald's and Coca-Cola. And your point is? There are tons of movies advertise products by getting the actors to visit their places or consume their products. It shouldn't matter that "Mac and Me" is pretty much a clone of another movie--that it's not the most original title out there. What should matter is its entertainment value and good qualities, and it has a lot of those. "Mac and Me" is a great, heartwarming movie about friendship that manages to be funny, interesting, and entertaining from beginning to end. It shouldn't go without mentioning that the movie also has nice scenery and a great soundtrack on top of it all to add to the experience. Don't be shallow. Let your imagination soar. If you have kids, "Mac and Me" is an excellent movie to get for them. I'd say it's one of the best family movies of its kind. I was eight at the time the movie came out on video and I've owned it and loved it since. Now that I'm no longer a kid, I still find it to be a nice film to watch from time to time, and I can't wait to share it with my kids in the future. NOTE: That was my Amazon review from the year 2003.

Once upon a time, a marketing exec at McDonald's was watching a VHS tape of <i>E.T.</i> eating Reese's Pieces and thought to himself, "What if we get our own cute little alien, but have him eat french fries instead?!?!?" The rest, ladies and gentlemen, is cinematic history.
See Details