Pay Day
(1922)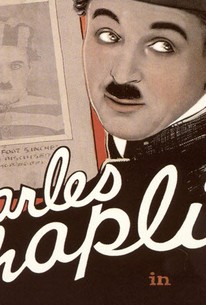 AUDIENCE SCORE
Critic Consensus: No consensus yet.
Movie Info
The popular "polite comedy" team of Mr. and Mrs. Sidney Drew doubled as stars and directors of Pay Day. The film was based on a serious stage melodrama, but the Drews, with the help of title-writer Tom Brett, effectively lampooned the source material, transforming it into a rollicking farce. Employing a then innovative framing device, the film begins with Mr. and Mrs. Drew, playing themselves, reading the theatrical script for Pay Day. The couple then visualize themselves in the leads, and the story proper commences. At the end of the film, the Drews are shown attempting to convince a producer (played by real-life Metro executive Roy Rowland) to let them star in the screen version of Pay Day. He agrees, but only because the Drews demand a smaller salary than his first choice, Mary Pickford. This "film within a film" gimmick would later be honed and refined in such subsequent productions as W.C. Fields' Never Give a Sucker an Even Break and Karel Reisz's The French Lieutenant's Woman.
Critic Reviews for Pay Day
There are no critic reviews yet for Pay Day. Keep checking Rotten Tomatoes for updates!
Audience Reviews for Pay Day
½
"Pay Day" was one of my favorite Chaplin shorts, out of the 12 or so that I have viewed so far and it shows the skills and techniques that Chaplin was acquiring and mastering. Many of these are scene first in some smaller scale way in his shorts before being done on a grander scale in his feature length films to come. One of the most clever and well done technique was the reverse action used to portray Chaplin being an expert brick catcher (Chaplin held the bricks and threw them towards the ground and this was played back to make it appear as if he caught every brick being thrown his way) and is one of many interesting tricks he used. The story itself has Chaplin as a construction worker instead of his Tramp character and his overbearing wife is apparently both that and his bank, she collects all (most thanks to Chaplin's slight of hand) his wages before he can barely step foot away from work. His co-workers and he go out for a night on the town and end up drunk and out all night and Chaplin is shown, in a rare nighttime scene, unsuccessfully trying to catch a ride home on a streetcar. He arrives just in time to get up for work and he tries to pretend to go to work and instead goes to sleep in the bathtub, or so he thinks until his wife catches on to him. This overall is both an amusing and well crafted two-reeler and really showcases Chaplin's growing skill as both actor and even more so, as Director.
Chris Browning
Super Reviewer
The funniest short that he has ever done, but what makes this only 4 stars in my scale is its too short for me to enjoy it more. Mack Swain, the Chaplin film commoner, is, as usual, hilarious in various roles, but this is the particular film that he really shined in.
Ivan Descartin
Super Reviewer
½
Fantastic 2 reeler by Chaplin. The brick gag is hilarious.
Ken Stachnik
Super Reviewer
Pay Day Quotes
There are no approved quotes yet for this movie.
Discussion Forum
Discuss Pay Day on our Movie forum!