The Dust of Time
(2008)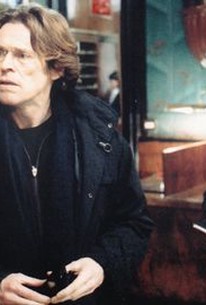 AUDIENCE SCORE
Critic Consensus: No consensus yet.
Movie Info
Dust is everywhere and ever-present. A conglomeration of the smallest particles, dust nestles in carpets and in attics. It invades laboratories and settles on artworks. It is blown into the air from factory smokestacks and resides in every raindrop. It is fought and cleared away, but in this Sisyphean task, dust is set in motion and returns even as it is being removed.

Dust examines the myriad forms and pathways of dust. It pursues dust to the places where it settles and meets the people who contend with it. Armies of cleaning men and women, manufacturers of vacuum cleaners and air cleansing products, housewives, toxic waste disposal workers, and museum custodians.

In examining the many types of dust, including microscopic particulates invisible to the naked eye, DUST hears from a variety of scientists-botanists, biologists, meteorologists, and astronomers-who investigate the environmental and health consequences of dust, from Sahara sandstorms and the Oklahoma dust bowl of the Thirties to the toxic dust generated by the 9/11 demolition of the WTC towers.

The phenomenological, philosophical and even artistic aspects of the culture of dust are also explored in interviews with artists and collectors. By closely examining a subject that surrounds us in our daily lives, but to which we rarely pay serious attention, DUST provides us with a new appreciation of the many ways in which dust affects our bodies, our environment, and even the cosmos.Indeed, by enabling us to take such a close look at particles often invisible to the naked eye, DUST offers us a fresh, new way to see the entire world.-- (C) Icarus Films
Critic Reviews for The Dust of Time
All Critics (2) | Fresh (0) | Rotten (2)
An incoherent dream-like story that lyrically traces the last half-century in the life of a stressed-out Greek-American filmmaker telling his family's story... .
mia ananeomeni skinothetiki proseggisi os pros tin safos mikroteri diarkeia ton paradosiakon anekdotologikon toy panarismaton kai ton tahytero, shedon kanoniko rythmo tis tainias, eno fernei toys iroes toy pio konta stin othoni, gia na tairiaksei i aposta
Audience Reviews
There are no featured reviews for The Dust of Time at this time.
The Dust of Time Quotes
There are no approved quotes yet for this movie.