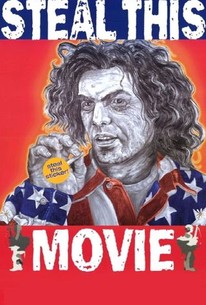 Steal This Movie
2000, Drama, 1h 51m
43 Reviews
2,500+ Ratings
What to know
Critics Consensus
D'Onofrio's performance fails to do justice to Hoffman, and the depiction of the 60s also rings false. Read critic reviews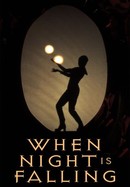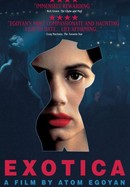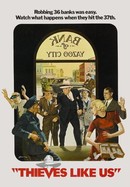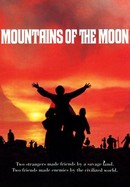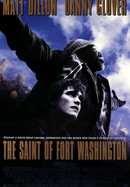 The Saint of Fort Washington
Rate And Review
Movie Info
"Steal This Movie" charts the rise and fall of Abbie Hoffman -- activist, radical, fugitive, lover -- and leads us through the maze of music, politics and personal struggle of the late sixties and seventies. Abbie's story reflects a culture that abandoned comfort for freedom, money for passion, complacency for instinct. He recognized an enlightened breed of renegade soldiers in this hippie generation. They were young, bold, defiant, reactive.
Audience Reviews for Steal This Movie
Based on the times of Abbie Hoffman speaking out in the 60s against vietnam and various other things, wanted by the F.B.I and going on the run, and F.B.i corruption, was part of his story and depicted here, D'onorfrio is a good watch and the look of the film feels very authentic especially a 2000 film, archive footage and montage also helping out, yet another in a long line of 60s american history and while not fantastic a interesting watch.

Steal This Movie is an interesting, captivating, and for the most part unknown biopic of Abbie Hoffman. I will watch anything Vincent D'Onorfio is in; no matter if it's a critically acclaimed film like Full Metal Jacket, a television show(Law and Order) or a unknown movie like this or Staten Island. He's a very good and under appreciated actor. Once again he gives an eccentric and flawless performance as a leader of the counter-culture movement of the 1960's. I won't go into the full details of Abbies life, but basically the government started to perceive him as dangerous and forced him to "go underground." He left behind a wife and son who he could only talk to through letters as he was being searched for by the FBI. The last half of Steal This Movie is damn near flawless. The movie features a great soundtrack featuring "Season of the Witch," "The Star Spangled Banner"(Hendrix style) and many protest songs that we've all heard throughout the years. Steal This Movie is definitely a movie that deserves some respect.

Good movie based on the life of Abbie Hoffman. Most of it is told in flashbacks. A journalist is writing a piece on Abbie Hoffman, and through interviews with him, his wife, friends and lawyers we see what happened to make Abbie go "underground"...which is where he is at the beginning of the film. This covers the time from his first arrest, to his coming out of the underground. Vincent D'Onofrio does a great job as the man himself, and Janeane Garofalo is wonderful as his wife Anita.

It pains me to give this movie two stars but as a great advocate for Abbie Hoffman and the Yippie movement in general, I cannot condone such an inaccurate representation of the great mans life. Although this movie, on the surface is energetic, informed and entertaining, after reading Hoffman's autobiography and his own book "Steal This Book" I cannot say that this movie represented the man he truly was, more than represented an over illustrated and almost cartoon like version of one of the most inspirational people of the twenty first century. Abbie Hoffman - five stars. Steal This Movie - two stars. Enough said really.
See Details