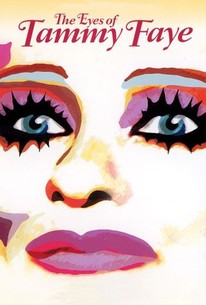 The Eyes of Tammy Faye
2000, Documentary, 1h 19m
39 Reviews
1,000+ Ratings
What to know
critics consensus
With true queer icon flair, peels off its fake lashes to reveal the quirky essence of this controversial figure in unapologetically campy fashion. Read critic reviews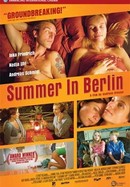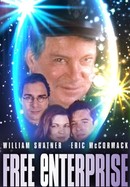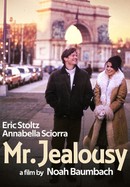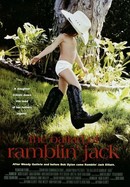 The Ballad of Ramblin' Jack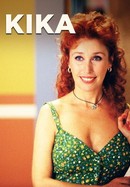 Where to watch
Subscription
Rate And Review
The Eyes of Tammy Faye Photos
Movie Info
Twelve years after the scandalous collapse of the multimillion dollar Christian empire built by Jim and Tammy Faye Bakker, "The Eyes Of Tammy Faye" tells the fascinating inside story of the rise, fall and resurrection of "the Queen of the Eyelashes." One of the most adored and reviled women of her time, the film follows her amazing tale from her love at first sight encounter with Jim, through the glory days of PTL, to the scandal that brought both their empire and their family tumbling down.
Audience Reviews for The Eyes of Tammy Faye
After watching this, it's really hard to laugh at Tammy Faye. She is a very tragic story and seemed like a genuinely good and nice person. I enjoy how the documentary points out Jerry Falwell's very "un-Christian-like" and hypocritical behavior.

Very eye-opening, pardon the pun. Anyone who remembers the early days of Christian television remembers who Tammy Faye Bakker is. The clumpy mascara and fake lashes, being able to cry on cue, the perma-perppiness. This was one of those first instances of a pastor, or Christian leader (Jim Bakker) pretending to be holier-than-thou only to have his skeletons come pouring out of the closet. This documentary shows the rise and fall of the Bakker's from Tammy Faye's point of view and shows that unlike her compatriots, she wasn't anti-woman, nor was she a homophobe (she actually embraced and prayed for AIDS victims as well as drug addicts and the homeless). She and her husband started two of the most well-known Christian broadcasting networks/shows in the country: the 700 Club and TBN before being kicked out for their hard work. The two went on to start their own (the PTL club) which flourished well above others, but of course, it all came tumbling down with scandal: fraud and infidelity. And poor Tammy Faye is left to pick up the pieces after her husband is carted off the jail. This documentary also shows the rise of the Moral Majority, started by this doc's villain: Jerry Falwell. This film made me appreciate the eternal punchline that is Tammy Faye. While I still think she's funny (sometimes without trying to be), I think she's a sweet person who truly wants to help others, but I'm actually on the fence on whether or not she was part of the greed that brought down the Bakker empire. Definitely worth a look-see.

For years I thought I basically had an idea of what Tammy Faye Baker was like. As usual, i simply thought what the media wanted me to. Here is a doc showing her for what she really is, a human being. Great stuff, it's nice to be reminded that the people who are portrayed as caricatures by the media are just as real as you and me, assuming you're not a robot.
See Details