What to know
critics consensus
The Green Knight honors and deconstructs its source material in equal measure, producing an absorbing adventure that casts a fantastical spell. Read critic reviews
audience says
For better and for worse, the beautifully filmed Green Knight is a different take on a classic story that takes its time in the telling and leaves a lot open to interpretation. Read audience reviews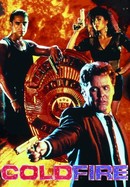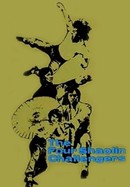 The Four Shaolin Challengers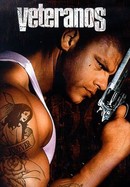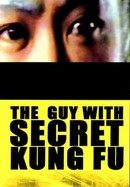 The Guy With the Secret Kung Fu Where to watch
Buy
Buy
Subscription
Buy
Rate And Review
Movie Info
An epic fantasy adventure based on the timeless Arthurian legend, THE GREEN KNIGHT tells the story of Sir Gawain (Dev Patel), King Arthur's reckless and headstrong nephew, who embarks on a daring quest to confront the eponymous Green Knight, a gigantic emerald-skinned stranger and tester of men. Gawain contends with ghosts, giants, thieves, and schemers in what becomes a deeper journey to define his character and prove his worth in the eyes of his family and kingdom by facing the ultimate challenger. From visionary filmmaker David Lowery comes a fresh and bold spin on a classic tale from the knights of the round table.
News & Interviews for The Green Knight
Audience Reviews for The Green Knight
The Green Knight is an indie drama heavy on atmosphere and mood and a little lax on pacing, falling into yet another A24 discrepancy between critics and audiences. Much like the contentious differences of opinion over It Comes at Night and Hereditary, it seems like general audiences are a little more indifferent to hostile for this arty release than the critics. Maybe they were expecting something more conventional, which is a mistake considering it's written and directed by David Lowery, who has dabbled in a studio sphere (Pete's Dragon, the upcoming Disney Peter Pan remake) but seems more at home with introspective, quiet, occasionally overly obtuse art-house pictures, the kind like 2016's A Ghost Story where Rooney Mara eats a pie for ten minutes (I will never forget this puzzling movie moment). It's not surprising then that The Green Knight would be a polarizing film of differing expectations. It's got good graces, an artistic vision, and a preponderance on atmosphere that can feel a little strained at points. Gawain (Dev Patel) is the nephew to the King of England (Sean Harris). He longs to be accepted as a respected knight but he has no adventures to his name. Then one Christmas, a Green Knight (Ralph Ineson) enters the kingdom and challenges any daring knight to a game. That knight can inflict whatever blow or mark upon him, but then the Green Knight will return the exact favor in one year's time. Full of bravado, Gawain takes mighty Excalibur and decapitates the Green Knight. Turns out the knight is not dead. He only picks up his fallen head and promises that in one year, he'll deliver the same to Gawain. The months pass and Gawain is drinking and sleeping away his last remaining time before finally accepting to meet his fate. He rides out of Camelot in search of the Green Knight and perhaps a solution out of his predicament. Where The Green Knight excels is with the distillation of mood and myth-making while not losing sight on its own sense of humanity. This is an Arthurian legend that is potentially a thousand years old, and when it comes to big screen adventures steeped in the mythology of cultures of old, it's easy to get swept up in the fantasy spectacle of monsters and heroism. The vulnerability of the heroes is often cast aside to provide further attention to the grandiosity of the experience and entertainment. Lowery positions his movie from the perspective of an eager naïf yearning for a proper adventure to bring him respect and legacy, but he's also a scared young man who is dreading the worst possible outcome that could be the only outcome. As Gawain sets off on his quest, he sets off proud, striding his horse, not looking back at his home as he rides off into facing his destiny, and then he's immediately beset by treachery that removes the pristine shine off the tales of old. He's taken advantage of by highway robbers and placed at an even greater risk of failure. As the movie progresses, Gawain becomes more and more anxious about the potential of getting himself out of his predicament. It truly seems like he's marching off to meet his executioner, and that realization forces him to quickly adapt into the heroic mold he's been aspiring for, the legendary knight, bold and brave and meeting death square in the eye. That sounds good in theory but it's a lot harder to realize in real life. If any one of us, dear reader, knew that our lives were coming to an end, summoning the courage to meet that would be a herculean effort, and many of us would crumble under the pressure. It all doesn't seem like enough time. This is what I appreciated throughout The Green Knight. It has its weird, atmospheric mythology and fantasy elements, but it also grounds the drama in relatable and nervous human emotions. Where the movie goes astray, at least for me, is the time it devotes to achieving its poetic atmosphere. This is a two hour-plus movie that feels every bit of it, even if you're enraptured by all the pretty style and ponderous pontificating. That's because the movie is very episodic by nature, which at least breaks it up into manageable chunks each with something new to draw our attention, but it also makes it feel like less is being earned or amassed. In one segment, Gawain rescues the head of a ghostly woman (Erin Kellyman). In another segment, this one quite awkward to experience, he is tempted by both the lord (Joel Edgerton) and lady (Alicia Vikander) of a household, keeping his vow while something most distracting is taking place simultaneously. Another segment has Gawain interacting with giants, including one breastfeeding a little giant. There's also a fox who occasionally talks and tries to plead with Gawain to turn away from meeting the Green Knight. I suppose if you're being charitable you could surmise each of these stops is like a test of his skills of knighthood, from compassion to chastity to dedication, but it feels less like an accumulation and more like Lowery is simply finding time to explore other weird offshoots of this crazy fantasy medieval world. A term I first used describing the films of Nicolas Winding Refn (Neon Demon), a filmmaker I'm not particularly fond of, is the use of empty space, where the narrative feels stretched out and the audience is intended to provide that extra level of meaning for the dead air. To me, it's narrative forfeiture. The Green Knight could have been trimmed down, it could have been reordered, it could have been given more specific meaning, but that would potentially detract from its tone poem qualities. If that cinematic sensation works for you, and you fall under the film's sway, then congrats. If you're looking for more or at least more meaning in the plot and chain of events, then you're going to be left grasping for more significance. Sometimes things just feel put into the movie because, beyond all else, it's simply cool. That's fine, though I found too many of the asides to be lacking once the initial obstacle was established. Lowery has a larger thesis under the surface about environmental awareness considering the Green Knight is literally made of wood and plants, he goes out to the forest to live on his throne amongst the wilderness, and there's even an extended fiery monologue by Vikander about the enduring power of "green" and how it will outlive us all and grow over our corpses (if you were being pedantic, you could argue that all color will outlive us as I doubt there will be a nightmare future without, say, the color orange). The larger thesis, however, doesn't feel supported by the asides and episodes of Gawain. I guess it's about thinking of the consequences of our actions and, in a way, proportionality or response. Maybe more people would reconsider their carbon footprint if nature was going to cut off their heads as a consequence of using too many plastic straws. Maybe. Where Lowery's plot and ambition do come together, thankfully, if with his conclusion, which I will spoil in this following two paragraphs. In the original Medieval legend, Gawain meets the Green Knight who proves to be the lord of the manor in disguise. The man playfully chides Gawain for flinching and wearing a sash he felt would spare him of harm. He then says Gawain is "the most blameless knight in all the land," which makes little sense, and then Gawain joins the other knights, and they all have a big laugh about the jape played on Gawain. That's not exactly a satisfying ending and takes away any personal growth Gawain might have earned. In the movie, the Green Knight is for real. Gawain initially lowers his head, trying to summon the courage to meet his death, but he flees and apologizes, escaping the Knight's retribution. In a nearly wordless epilogue, we watch Gawain's life over the course of decades, inheriting the throne, siring an heir, abandoning the mother, leading his people to war, losing his son, and eventually being such a disliked leader that his own people revolt including his own family members. All the while he wears that magical sash to thwart his own demise. This epilogue is revealed to be a flash forward for Gawain, who returns to the moment of consequence with the Green Knight. Rather than flee his fate, he now chooses to accept it, to avoid this future where Gawain goes down a path of corruption and neglect. Better to die now than become a cruel despot that will harm others. He even removes the sash. It is here where the Green Knight finally acknowledges Gawain with respect. It's this ending that really hits home the themes and the character arc for Gawain. He's become a knight worthy of legend but has no audience, and is choosing to have no audience, to die alone rather than live in infamy. He's found his sense of bravery at long last because of his fear of what avoiding his fate will cost. It's an ending that feels earned and when the Green Knight is giving him an "atta boy" you want to join in. The Green Knight is going to be a different experience for each viewer and depending upon your patience for ambiguity and pacing, your temperament may alter. I found myself at points marveling over the mood and visual style of Lowery's vision, and at other points I found myself getting restless with the episodic side quests and the stalled character development. It all comes together by the end with a finale that really cements Lowery's big ideas and drives homes the personal journey of Gawain. It's a mixture of bold and beautiful and a little bit boring. Nate's Grade: B

A story so simple it's practically poetry, The Green Knight is all about the journey and the wonder of the world it presents. And godamn, does it present a great journey and wonder. The sheer beauty and spectacle of this film is a thing to behold. You could basically pause this film at any moment and you'd have an image worthy of a poster to hang on your wall. There is such cinematic beauty to it, even its ugliest moments there is beauty. There is also wonder and mystery in its world. When our hero encounters something magical and incredible, we go along with its scale and wonder because he does, and accept the magic the film presents us, no matter how outlandish it may seem. The film is a pure spectacle. The one area the film loses points with me is a bizarre sequence in a castle with doppelgängers, photography, and a possibly homosexual Lord. You'll know it when you see it. I think it was supposed to represent temptation, but really to me it just went on too long and dragged the movie to a stop. One weirdass pitstop aside though, The Green Knight is almost perfect. Almost. It's an excellent movie, and what the world of fantasy needs right now. A serious, mystical, unusual take on the world of magic and mystery that takes you to another place in a way few other movies do.

A beguiling movie of mysterious contradictions (It is simultaneously faithful to the original text while also subverting it) that will surely annoy most of the general public however it will invite re-watches and discussion among those who appreciate its refusal to indulge in conventions.
See Details