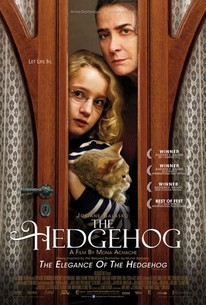 The Hedgehog
2009, Comedy/Drama, 1h 40m
71 Reviews
5,000+ Ratings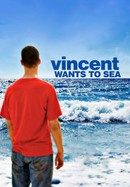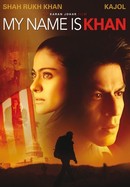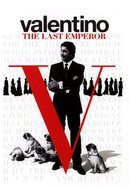 Valentino: The Last Emperor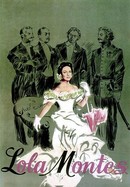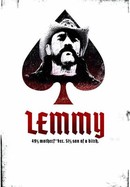 Rate And Review
Movie Info
While planning her suicide, a precocious 11-year-old (Garance Le Guillermic) befriends a new neighbor (Togo Igawa) and a prickly recluse (Josiane Balasko).
News & Interviews for The Hedgehog
Audience Reviews for The Hedgehog
"The Hedgehog" starts with 11-year old Paloma(Garance Le Guillermic) filming herself talking about killing herself on her twelfth birthday in about 165 days. In the meantime downstairs, Renee(Josiane Balasko), the concierge, goes about her daily business. So, as one old tenant dies, Kakuro(Togo Igawa) arrives to take his place, along with a love of literature. Well, you certainly have to give "The Hedgehog" this much. As unique as it is, equally combining sweetness and darkness, the movie gets right to the heart of the matter by grabbing the viewer's attention right away and gently never letting go. Overall, with its references to multiple art forms, including literature, movies and painting, the movie is about the imagination, with a character at the center who has an overactive one while ironically not being able to imagine much of a future for herself, just as Kakuro and Renee indirectly remind her that it may never be too late. At the same time, the viewer has to use his imagination to think about what Paloma's life may be outside of the apartment building where the movie is entirely set except for a brief visit to the cleaners. Not that it is her fault, but I think her depression comes from being bullied on the playground, as her kind of precociousness and weirdness never go over well there. Plus, we never see any friends in the apartment.

You receive death just as you receive life, if your afraid in the present moment you die your death will be fearful, if you love, your death will be loving.

This is a very good and intelligent film dealing with a very intelligent little girl who chooses to end her life on her 12th birthday rather than grow up to be mediocre like her parents and the people around her. The movie looks at how this little girl looks at life and death as, practically, meaningless and how the events during the film help change her viewpoint on these issues. It also looks at this woman, Renee, who hides herself and her incredible intelligence and sensitivity away from the world and seeing how she comes out of her shell when she meets a very wise and intelligent Japanese man. It's actually really lovely to see this romance between these two people and seeing Renee become the woman she could have always been. The film is also funny and insightful and the ending, while certainly unexpected, was very touching and poignant. Of course the film is topped off by excellent performances from Josiane Balasko and Garance LeGuillermic as Renee and Paloma respectively. The strength in Garance's performance come from her confidence in the role. Usually these types of roles, with a very intelligent kid, can come across as annoying or unlikable but Garance does a great job at avoiding that. She plays the role as a girl who's incredibly smart who's just wondering about life and what it all really means. Never does she come across as unlikable or annoying, just as a curious girl who's simply trying to figure out her place in the world. So yea this is a pretty great film, it has some pacing problems but that is a relatively minor complaint. I'd definitely recommend this film.

This is an odd movie with a touching story, adapted from the international best seller The Elegance of the Hedgehog. I have to say that I never heard of the French filmmaker Mona Achache before, and my surprise was very pleasant, smart, funny and warm film! The story is told by the 11 year-old Paloma (Garance Le Guillermic) and is telling us that she has decided that life is not worth living, and that most of the people around her exist in a pointless fishbowl that will only end in suffering. She informs us that she intends to end her life on her twelfth birthday, which will take place in 153 days... and everything starts rolling from there in a real tour de force! Paloma is adorable even with her round eyeglasses and striped shirt, carrying a video camera wherever she goes. She is documenting the ridiculous and therefore tragic lives of the fishbowl people she lives among. The other two major characters in the story are the elderly Japanese man Kakuro Ozu (Togo Igawa) who moves into Paloma's building, and the building's janitor Rene Michel (Josiane Balasko), an overweight woman with no friends and a cat. Somehow, this trio (melancholic Japanese man, the depressive Paloma, and the gruff Hedgehog - janitor Rene) manage to bring out the best in each other. Charming performances, very well directed, perfect story - and here it is: one of the films you'll remember forever! Do not miss it!
See Details