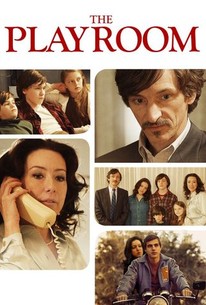 The Playroom
2012, Drama, 1h 23m
24 Reviews
250+ Ratings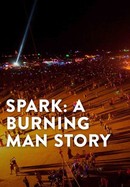 Spark: A Burning Man Story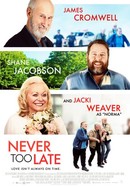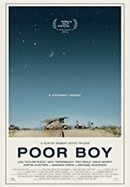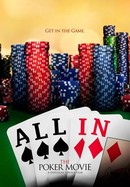 Where to watch
Rent/buy
Rent/buy
Rate And Review
Movie Info
Four children in an attic make up a fantastic story while their parents make a drunken story of their own.
News & Interviews for The Playroom
Audience Reviews for The Playroom
Some teenagers imagine losing their virginity as a romantic rite of passage. And then there is Maggie(Olivia Harris) who just wants to get it over with her boyfriend Ryan(Cody Linley) in the family garage. Even that does not go as planned, as her mother(Molly Parker) soon arrives home, followed by her father(John Hawkes), a lawyer. And eventually the neighbors(Lydia Mackay & Jonathan Brooks). For the record, we have been here before plenty of times. Specifically, 1975 when parents were behaving badly and children were left to pick up the pieces.(Actually, Molly Parker was also already, in the late lamented television series "Swingtown" which covered a lot of the same ground.) And then there is the fact that the filmmakers seem to be using the film solely to work out some long festering parental issues here.(To be honest, if I had four kids, I would drink heavily, snort cocaine, inject heroin...oh you get the drill. Just be thankful I'm never having kids.) But beneath all of those tired cliches, "The Playroom" gets right how in larger families older kids take care of the younger ones. Plus, the movie is artfully constructed with a neat use of camera and voiceovers to give a dreamy effect to the proceedings. And each in their own way Molly Parker and John Hawkes are both excellent but you knew that already.

The four children of middle-class couple Hawkes and Parker are sent to the attic while their parents drunkenly entertain another couple downstairs. As the night progresses, and the drink flows, a revelation comes out. This stagey variation on 'The Ice Storm' seriously wastes its acting talent with a tired, cliched and pretentious script. The seventies setting only seems to serve as an excuse to play a few tunes from the era. Newcomer Harris is impressive as the eldest daughter, and will go on to bigger and better things undoubtedly, but if you tuned randomly into any soap opera episode it wouldn't be much worse than this.
See Details