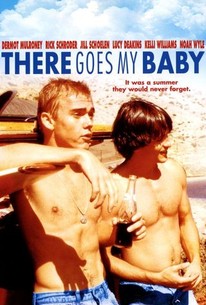 There Goes My Baby
1994, Comedy/Drama, 1h 39m
1 Reviews
1,000+ Ratings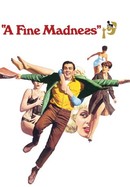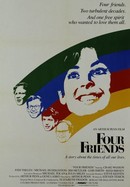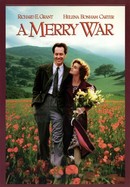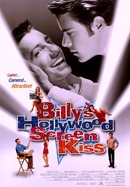 Billy's Hollywood Screen Kiss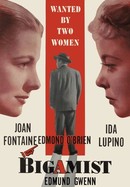 Rate And Review
There Goes My Baby Photos
Movie Info
It's the summer of 1965, and the members of the graduating class of upscale Westwood High are eager to reinvent themselves. Valedictorian Mary Beth (Lucy Deakins) wants to attend a liberal university. Surfer bum Stick (Rick Schroder) plans to enlist to fight in Vietnam. Calvin (Kenny Ransom) lives in the poor Watts section of Los Angeles, which is slowly erupting in violence. As the summer nights grow long, they'll all be forced to make decisions that will affect the rest of their lives.
Audience Reviews for There Goes My Baby
The characters in this movie are so underdeveloped; their personalities could be described in 2 words or less. This movie bored me to tears. It was only 90 minutes, but it felt much, much longer. There was a lot of stuff going on, but most of it came out of nowhere. It's hard to explain, but it was awful. There were many stories going on, but none of them were interesting except for Stick's problem about going off to the Vietnam war. I was actually looking forward to get to know his character, but unfortunately he disappeared off screen for a long time. He'd make an appearance now and again, but I didn't really get to see his character until the very end. The characters didn't seem to have convincing relationships on screen either. I wasn't convinced any of them were "best friends forever". The chemistry between them all sucked. Aside from the characters, the narration in this movie drove me INSANE. I absolutely HATE narration of any kind in a movie. I mean sometimes if the narration is good, I can deal with it, but if it's bad, I lose my mind. The narration in this movie is bad. The narrator is one of the girl characters, I can't remember her name. She gave little background information on the other characters, and pretty much just described to me what was happening in the movie....Like I'm blind and can't see for myself what is going on. Any time she came on I was like SHUT THE HELL UP! It's like an obnoxious mother sitting in a theater explaining to her 4 year old child what's happening in the movie. I'm not 4 years old, and I don't need anyone to explain to me what the movie is about. I have two eyes and ears and can understand what the deal is, thanks. The two shirtless guys on this movie's poster is pretty much what talked me into watching this film. I was disappointed though because this movie is not as attractive as it seems. Skip it for sure. The boys aren't even as cute as they look on the poster. I was fooled into thinking they were somewhat attractive. :( Oh well.

Solid if unexceptional drama of a group of teens on the cusp of adulthood during the turbulent mid 60's.

This is like one a 60s nostalgia script from the 80s that they passed on, and picked up again in the 90s. They had good intentions with it, but the acting and characters are lame and the story is predictable. There's a good 60s feel to it, though, so it gets nostalgia points. Overall, it's okay, but it could have been rewritten to be a much better movie.
See Details