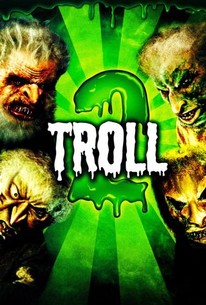 Troll 2
1992, Horror, 1h 35m
21 Reviews
10,000+ Ratings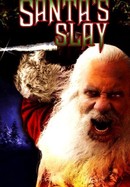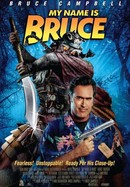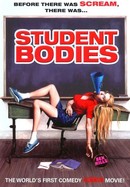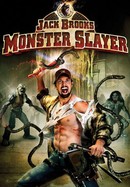 Jack Brooks: Monster Slayer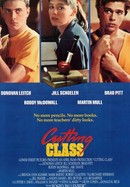 Where to watch
Subscription
Rent/buy
Rate And Review
Movie Info
When young Joshua (Michael Stephenson) learns that he will be going on vacation with his family to a small town called Nilbog, he protests adamantly. He is warned by the spirit of his deceased grandfather that goblins populate the town. His parents, Michael (George Hardy) and Diana (Margo Prey), dismiss his apprehensions, but soon learn to appreciate their son's warnings. Guided by his grandfather's ghost, will Joshua and his family stand a chance in fighting off these evil beings?
News & Interviews for Troll 2
Audience Reviews for Troll 2
Spectacularly awful, Troll 2 is a train-wreck that must be seen to be believed. The writing is atrocious, with painfully unnatural dialog and a ludicrous plot about goblins (NOT TROLLS!) turning people into plants in order to eat them. And the "acting" is truly something to behold, as it's indescribably bad. Additionally, the costumes and makeup effects look incredibly cheesy and ridiculous. Yet there's something about how monumentally terrible Troll 2 is that makes it immensely entertaining and fun in that "so bad, it's good" kind of way.

As a perfect example of "so bad it's good," this is an inadvertently hilarious trash gem that earned its reputation as the best worst movie ever made, with a terrible script full of plot holes the size of a goblin, ridiculously over-the-top performances and shocking continuity errors that should make you choke with laughter.

So many unforgetable lines and scenes. Awful acting, poor screenplay, amateur directing, cheep production, a perfectly bad / weird movie and it's because of this Troll 2 is one of the best movies I ever saw.

"Troll 2" is as treacherous and repulsive a film as I've ever seen. Judging by the actors' crude performances and the incredible lack of technical skill, it doesn't seem like anyone involved in the production knew what they were doing or what was going on. The first explanation that comes to mind is that all of the badness is intentional, but even I don't think that a purposely awful film would come close to the ineptitude shown on display here. It's ugly, poorly-strung together, not scary in the least bit and altogether a real horrible thing. The only half-redeeming quality about it is that its own awfulness may cause you to laugh, but don't count on it.
See Details