What to know
critics consensus
An ambitious mix of genres, Vanilla Sky collapses into an incoherent jumble. Cruise's performance lacks depth, and it's hard to feel sympathy for his narcissistic character. Read critic reviews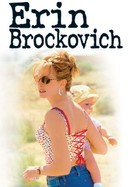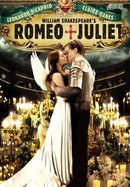 William Shakespeare's Romeo & Juliet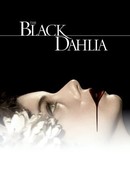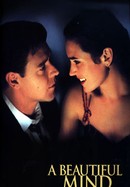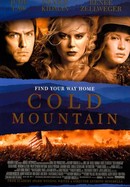 Where to watch
In Theaters
Rent/buy
Rent/buy
Subscription
Rent/buy
Rate And Review
Movie Info
Tom Cruise and Cameron Crowe reunite after "Jerry Maguire" for "Vanilla Sky," the story of a young New York City publishing magnate who finds himself on an unexpected roller-coaster ride of romance, comedy, suspicion, love, sex and dreams in a mind-bending search for his soul.
News & Interviews for Vanilla Sky
Audience Reviews for Vanilla Sky
I love the unique style and background Cameron Crowe brings to his films. It's like an unexpected mixture of juvenile wonder and adult innocence that appeals to me about his films. Vanilla Sky is by far his darkest feature, but also the one with the least amount of heart and pizazz. In fact, most of it is just a dull mess. Vanilla Sky is an American remake of the 1997 Spanish film, Open Your Eyes. While I haven't seen that film yet, I can imagine it's probably a little more coherent. The remake poses some thought provoking questions and themes, including questions centered around life, death, dreams, guilt, regret, and a few other heavy hitters. But the way in which those themes are covered is less than impressive. It's a poor pun, but perhaps it isn't too surprising that this film feels very vanilla. The performances were great all around, and became the main driving force for my dwindling interest as the film went along. You can see Tom Cruise's passion for this role dripping through the character of David. This may be the best Cameron Diaz has ever been, as the creepy but seductive Julie Gianni. And of course, Penelope Cruz is great as Sofia Serrano. As much as I love their performances, it's difficult to become invested in any of the relationships when the script isn't where it needs to be. It's a dull screenplay that feeds off your attention span, or lack thereof. By that I mean that the film is only as interesting as you make it out to be. It takes plenty of twists and turns to keep your interest enough, but what's the point of a twist if you don't really care where the characters end up? Vanilla Sky is essentially a melodramatic soap opera disguised as a romantic mystery. I wasn't necessarily bored during the film, but it didn't grab my interest the way a film like this should have. Great acting, trippy visuals, and a classic Cameron Crowe soundtrack wasn't enough to save this dreamy picture. +Acting +Poses interesting questions -But takes too many twists and turns for those questions to mean anything -Dull script 5.6/10

Crowe is adept at the helm but that's expected. Vanilla Sky finds him in deeper, gorgeously surrealistic swirls of sub-conscious featuring Cruise and Cruz in centre stage, for the majority just making puppy eyes at each other and talking in grossly seductive riddles. Cruise's protagonist David Ames whines constantly about sub-terranean anonymity and narcissistic oblivity and his character is deeply unlikeable but that's intended, so its not as bad but it makes his "retribution" harder to digest. Crowe seems committed to doing what he wants to do but he's remaking a film that doesn't need to be remade. Abre Los Ojos ("Open Your Eyes") also featured Penelope Cruz and alot of the shots, expressions and even the costumes are identical which leaves the question, what was the actual point? What was the point of remaking Abre Los Ojos when you brought nothing new to an already over-crowded table.

"Vanilla Sky" hits some worthwhile moments and impacting emotions, but the overdrawn, over-complicated path that it takes to get to them is riddled with unnecessary turns, not to mention a questionable soundtrack. Despite solid showings from both Tom Cruise and Cameron Diaz, Penelope Cruz is the one to steal the show, bringing a sense of beauty to the love interest role that is often sought after in romantic films. Her character is authentic, coming off like an actual person. Jason Lee also achieves this authenticity as Cruise's best friend, begging the question, "why hasn't Jason Lee been in more high profile roles like this". With countless twists and revelations, all of which are often hit-or-miss, "Vanilla Sky" rarely takes the easy way out and ends quite nicely, despite its lengthy diversions along the way.

A very complex, confusing, odd, and intimate film. Tom Cruise plays a rich guy named David who gets badly disfigured in a car accident. Prior to the accident, he falls in love with a woman named Sofia (played by Penelope Cruz). The best element of the film is the way it addresses dreams. In one of David's dreams, he's speaking to Sofia and something she says gives away the fact that he's dreaming. The expression on Tom Cruise's face can be described as disappointed, sad, and angered all at the same time and could only be pulled off by an actor with skill. Tom Cruise is a skilled actor, and it shows in Vanilla Sky. The story itself is very good, but should have been presented to the audience in a more clear way instead of throwing everything at us all at once. As confused as I was, Vanilla Sky still entertained me with it's excellent lead performance, great chemistry between Cruise and Cruz, and interesting portrayal of dreams.
See Details