Truth Be Told (Pilot)
EPISODE: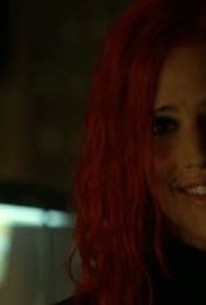 Episode Info
The 90-minute debut episode of Alias introduces Jennifer Garner as Sydney A. Bristow, who like many other undergraduates is working her way through college. Unlike her friends and fellow students, however, Sydney is not permitted to discuss her "outside job," not even with her roommate, Francie (Merrin Dungey) -- because Syd happens to be an undercover operative for the CIA. Or at least she thought she was working for the CIA until she reveals the nature of her profession to her fiancé, Danny Hecht (Edward Atterton) -- a revelation that results in Danny's murder. That's when Sydney discovers to her horror that the agency which employs her is not the CIA but instead a rival and somewhat sinister organization known as SD-6, under the aegis of the highly untrustworthy Arvin Sloane (Ron Rifkin). Though she'd sooner give up the spy game outright, Sydney is forced by Sloane into a deadly game of double-agent espionage, where no one -- least of all Sydney -- can tell the good guys from the bad.
Truth Be Told (Pilot) Photos
Discussion Forum
Discuss Alias on our TV talk forum!