Where to watch
Buy
Subscription
Buy
You might also like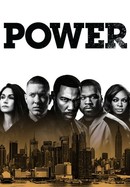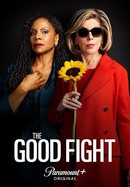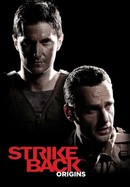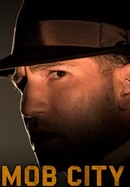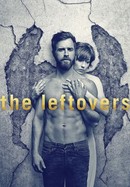 Rate And Review
Animal Kingdom: Season 1 Photos
News & Interviews for Animal Kingdom
Audience Reviews for Animal Kingdom: Season 1
Very underrated show! All 6 seasons were fun to watch, the entire family is messed up and it's great learning more and more about each character as the seasons go on. Plenty of action and heists, alot of back stabbing and betrayel.

When I first saw this show on a commercial I assumed it would've been ok. And than my fiancé was watching it and I couldn't believe the depth of how far they went sexually with the different scenes from the beach, the bar, the language, I was in shock. But I got hooked on to it quick. I than seen it in rehab one night, so we all were watching it and I had so many questions I had to start from where I left off to understand the episode that was playing in rehab. I came home and set my alarm for every week the day and time and I haven't stopped since. I love how they go back and forth, the young beautiful Smurf I'm absolutely obsessed with. She's gorgeous and she is a phenomenal fantastic actress in this particular role. She's Amazing. And my lawd, Sexy ass Jay Omg I love him! I'm so happy he's falling in love. And another one of my favorites Craig!! Omg he's another sexy one! He's such a great daddy too! They're all delicious to watch but Jay and Craig are my favorite. Pope is really really strange but in any ways to understand why he is the way he is you have to watch the whole entire series. The did an awesome job creating it!

Violent, very dysfunctional family but with great depth and introspection. I really liked this series and was glad I watched it even though I had to ff through some of the violent scenes. The writing was excellent and the acting 5*! Only big issue is that Amazon Prime decided to charge for the last season, so now I can't see the ending. I am not paying $20-30 for one season! Boo Amazon.

high voltage drama. incredible cast incredible writing must watch!!

Love the show La acción y drama es de las mejores, que sea la mamá la jefa hace de esta serie una trama diferente y la vida intima de los hijos en el cual cada uno vive un drama diferente es lo vuelve entretenido.

WE LOVE this show!!! Action packed and Ellen Barkin is excellent as the lead character and Mo(b)m boss.

Good characters pull this series together,but the movie Animal Kingdom is where it's at.

If you havent yet binged this is one than you shouldn't miss and get on it. It's creators have scripted a well versed world of intensity that keeps you bolted to the edge of your seat wanting more while maintaining all the general aspects of broken families. This is one of those series you pause to use the bathroom or make popcorn because you don't want to miss anything. The characters are well played, it's believable, and has all the intrinsic features the general populous expects from a show like this. I cannot wait for season 5 and I hope they will keep it filming longer. Too many great shows cut short on life I hope this isn't one of them. Click that remote and get watching.

Trying too hard to act tough.. but they aren't. Only Pope and smurf are scary because they're crazy, all the rest are average pretty boys acting tough.
See Details