Awkward.: Season 5
(2015 - 2016)
You might also like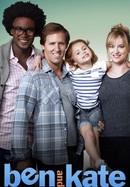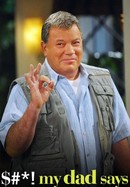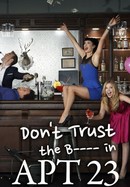 Don't Trust the B---- in Apartment 23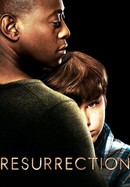 Rate And Review
Awkward.: Season 5 Photos
News & Interviews for Awkward.: Season 5
Audience Reviews for Awkward.: Season 5
Absolutely loved this season wish they���d bring the show back����

Love this show . The drama and on again off again relationship between Jenna and Maddy keep me captivated.

Awkward Season 5 perfectly shows Awkward at it's best and and it's worst. In the first half it tells a great story about growing up and showing how much these characters have grown and where there headed in there lives. it also has some great performances and actually goes into some pretty mature topics with one of the main story lines dealing with teenage marriage and actually handling it really well. Unfortunately because of them only having 12 episodes it either feels dragged out or rushed because of the 20 minute length and shows how this show would've have benefited more if it were an hour. But than the finale happens and it's a great send off for all the characters heading into the next chapter of there lives but it's NOT the series finale as we than head into the second half which is where things get bad. The biggest problem with Season 5b is it feels less like an actual season and more like an extended epilogue that we didn't need or want and while I at first was on board with them doing a time jump I never realized how unnecessary and incoherent the show would feel. Not only is this taking place in the middle of a season I think the worst part about this is that it starts off interesting but it never goes anywhere really until the finale which again we are not sure of if it is the finale and even with that it doesn't feel satisfying at all focusing on the same group of characters and attempts to do something new with them but fails miserably and in the end feels like it could've just been a quick 2 minute epilogue at the end of what should've been the finale. It's also probably my final season of Awkward regardless which is a shame since this used to be and still probably is one of my favorite shows of all time but it's just in a horrible recurring cycle where the writers don't know where to quit that hopefully either ends soon or turns itself around before they completely lose me. 1st half of Season 5: B+ 2nd Half: D+ Grade Overall: B-

Each time I watch an episode, I can't wait for the next one ! If you are looking for something funny and lighthearted, this is perfect.

A typical series for teens. Uncomplicated and very interesting plot. I like it.

I haven't finished it but I blew threw season one, two, and than I decided I'm going to buy them and watch them that way! (If only they were rentable around me). It's hilarious! You'll really fall for the characters! And the main character really makes you cringe and feel awkward and bad for her. It's wonderful.