Where to watch
Buy
Subscription
Buy
Buy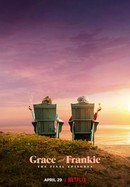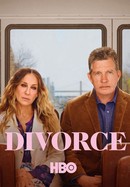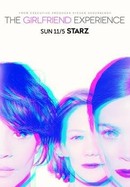 The Girlfriend Experience
Rate And Review
News & Interviews for Baskets: Season 3
Audience Reviews for Baskets: Season 3
It's becoming a way too soapy and out of thin air. Barely following thru the plot.

One of the best aspects of this show is its meta humor. Chip wants to be a clown professionally. He's not. But he's a clown in real life. If you're not watching this show, you're missing out.

A great continuation of the Baskets family, but Chip was far more normal, and not his quirky goofy self as he was in seasons 1 and 2.

Came close to going 4*....

Following the fairly great sophomore season, Baskets' third year is comparatively forgettable. While the show had previously excelled in its graceful depiction of a dysfunctional family, the presentation isn't as confident this year, nor do the scripts seem as genuine. One would hope that this downgrade in quality isn't a result of Louis C.K.'s departure from the show though, as the series still withholds a modicum of its charm. The acting is still first-rate, its stance on the tragi-comic is still unique, and it still often has the most impressive slap-stick humor on TV. Here's hoping the show will recover more of its groove for next season (which Galifianakis has already confirmed) , as while this year is hardly a disaster, it doesn't come near the brilliance of Baskets' height.

Season 2 was a very magically turn for the series and season 3 with its focus on mama Baskets continues to hit all the right comical and emotional beats. Very clever and extremely well crafted, Baskets is a very unique gem that continues to improve and impress.

absolutely charming, down to earth, humble, hilarious, heartbreaking and beautiful. Baskets is one of the top 5 shows i look forward to watching every spring. Highly Underrated.