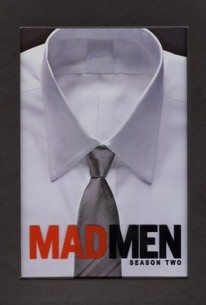 Rate And Review
Tv Season Info
In this single-camera comedy, distinguished corporate lawyer Nina Whitley (Eliza Coupe) becomes outraged after her firm chooses another lawyer to become a partner. Her subsequent meltdown burns bridges with her coworkers and bosses, forcing her to take a new job in the less glamorous Public Defender's Office. While she tries developing relationships with her new, less accomplished colleagues, she also faces old coworkers and her ex-fiancé—and professional rival—Trent (Carter MacIntyre).
News & Interviews for Benched: Season 1
Audience Reviews for Benched: Season 1
Very funny and well-written!

Eliza Coupe aka.star of ABC's Happy Endings proof that she can steal all attention in new USA network's comedy Benchend all by herself . All pilot episode you think where she was all this time? And maybe she the next one queen of comedy? Maybe the last question will be hard to answer immediately so you must see more episodes (all season) because great scripted comedy with outstanding performance it's full package,and Benchend have all of this.

Except for the over abundance and over use of foul language...this is hilariously funny and very entertaining.