Big Mouth: Season 1
(2017)
You might also like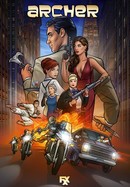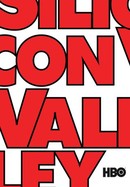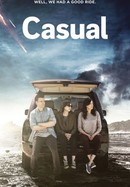 Rate And Review
Big Mouth: Season 1 Photos
News & Interviews for Big Mouth: Season 1
Audience Reviews for Big Mouth: Season 1
Just a fun show about kids in middle school going through puberty that becomes oddly entertaining the more you watch it.

[⭐️77%] Big Mouth's opening season is a shock to the system at first, but once adjusting to its crude humour and the fact it doesn't shy away from certain areas, it is a thoroughly entertaining watch. It manages to display both a metaphorical and fun way of explaining puberty and how many problems during it are normal. The characters humour adds enjoyment to being educated about their bodies, especially one of the 'Hormone Monsters' Maury. While Big Mouth's first season is a refreshing and amusing concept, it left room to improve upon it, which happens in later seasons.

Weird... Not to watch in the library iykyk

A totally raunchy, irreverent & witty take on hormonal impulses of puberty. Entertaining. The episodes are relatively short (~25 min). I used it as filler to round out an evening when there wasn't time for a feature film. I definite change of pace.

(all seasons) Boasting excellent voice work (Maya Rudolph is fantastic), great original songs and memorable characters, including personified portrayals of hormones, depression and anxiety, "Big Mouth" tackles puberty in a funny, unique, inclusive and occasionally heart-warming, resonant way. Still, parts of it seem jarringly far-fetched given that the protagonists are 7th graders, some of the supporting characters are rather gimmicky and neither repetition nor quality dips are avoided throughout the seasons.

Outra séria que ajudaria a humanidade se não existisse!!

this is one of the funniest things i have ever seen. I generally hate cringe which this show relies heavily on, but it somehow works

It's okay, I didn't dig the animation or the humor. Rating: 65%

The funniest season of the series and they should make a short film like Jay & Silent Bob's Super Groovy Cartoon Movie! ✔🥓🚀

Honestly, I don't get it. Is it because sex is funny to children and adults with underdeveloped brains? Also, this part doesn't factor into my review but I just hate Jenny Slate's voice, I mean she is hilarious in Drunk History but she just annoys me.