Big Mouth: Season 3
(2019)
Where to watch
Subscription
You might also like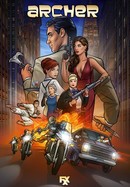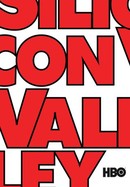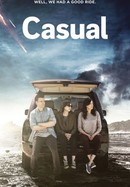 Rate And Review
Big Mouth: Season 3 Videos
Big Mouth: Season 3 Photos
News & Interviews for Big Mouth: Season 3
Audience Reviews for Big Mouth: Season 3
Season Three had some really funny moments but the amount of stuff that could have just been cut out just outweighs the good. A few episodes aren't even worth watching and can be easily skipped without missing anything.

EDIT: Big Mouth started as a "turn off my brain" show before going to bed, but it has slowly morphed into one that breaks all 4th wall boundaries with original and impressive writing. The last two episodes of the third seasons (the misogynistic play, the sexual tension, big dick boy jokes, the middle school superhero episode, coach Steve's makeover) were absolutely amazing and reminded me of the early days of Community. I used to like this show as a way to turn my brain off before going to bed but now I LOVE this show. The writers took it to the next level realizing they can easily suspend the audience's disbelief. They've taken complete advantage of breaking the third barrier and the musical acts are of broadway level quality. Lastly, and they're treading a really fine sexual line where the show is pretty much R rated, but still appeals to younger audience since it's a cartoon. They're being very clever and it's awesome.

It's good but the future episode sucked.

[⭐️81%] Season 3 has the intriguing drama of friendships being broken, jealousy and tension between the boys and girls following on from last seasons cliff hanger. Big Mouth is known for its overly-explicit humour, however it manages to tackle a serious matter involving a teacher without needing to have a punchline at the end. Characters get more character development, making them more than just being there for comedic purposes, especially Jay. Now that the show is three seasons in, the writers feel confident enough to take the explicit and crude humour to the next level, with it being borderline controversial for some viewers, yet highly enjoyable for some.

Quite a funny show until you realise your watching children have sex and then have to question the intentions.

(all seasons) Boasting excellent voice work (Maya Rudolph is fantastic), great original songs and memorable characters, including personified portrayals of hormones, depression and anxiety, "Big Mouth" tackles puberty in a funny, unique, inclusive and occasionally heart-warming, resonant way. Still, parts of it seem jarringly far-fetched given that the protagonists are 7th graders, some of the supporting characters are rather gimmicky and neither repetition nor quality dips are avoided throughout the seasons.

It's one of those shows that're fun to watch, but it's just not good. Rating: 59%

Disclosure si Superheroes rup baraca

Season 3 starts to rlly drag and u can tell they start to scrape the bottom of the barrel, also why is it just not as funny as the first two seasons. I mean the Harmone monster is still insanely funny but they almost change their formula and main characters which is off-putting.

Buenos trucos y chistes, aunque ya se ve reutilizando chistes, pero que son efectivos con temas que nos hacen entender y reír.