Big Mouth: Season 5
(2021)
You might also like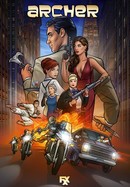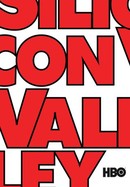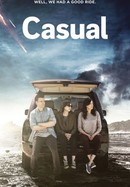 Rate And Review
Big Mouth: Season 5 Videos
Big Mouth: Season 5 Photos
Audience Reviews for Big Mouth: Season 5
Give Big Mouth credit where it's due. It always keeps me guessing how many stars I'm going to rank it when I write a review of the latest season on this site. And after an actually-kinda-fine fourth season, I didn't like Big Mouth's fifth season. There were three or four good episodes, some funny jokes, fun songs, the Shame Wizard briefly returning as a villain in the second episode after getting Demoted to Extra for the last two seasons and what I felt was a decent character arc for Jessi. But aside from the usual complaints people have about this show (the ugly art style even if it is understandable why it's drawn that way and scenes that make me feel like I'm on a government watchlist despite the fact that the show was never meant to be pro-pedophile propaganda), where the show suffers is from weaker villains, who're introduced halfway through the season, compared to prior ones, Nick's character arc feeling like an uninspired rehash of his fourth season concerns about becoming a terrible person, obnoxious voice-acting and lack of interaction between the main group. Yes, they're growing up but it's still sad they're too caught up in their own issues for them to have each other's backs. At least my favourite character Andrew actually has some positive character development for a change after the writers massacred my boy in the Valentine's Day special. Will this fifth season turn around detractors of one of the most polarising adult cartoons of all time? Probably not. Hell, I've heard tales that even loyal fans think this is the weakest season of the show. Maybe the sixth season will surprise me, but I'm not holding my breath. Oh well, at least I have the final season of F is for Family to look forward to after this season.

The latest season of Big Mouth is the weakest yet for the series. While ever verbose in ideas and colorful humor (scatological and otherwise), the show just too often feels like its retreading itself here, and not even the inclusion of new monsters shakes things up too. The writers' experimentation can even fall flat on its face, including a bizarre Christmas episode that might even rank as the show's single worst episode! That said, this season still has its moments, particularly in its earnestness towards sexuality, and its tactics towards addressing consent and desire still remain progressive. It's looking like Kroll and co. should consider calling it a day on this series after next season, but while this season ultimately underwhelms, there's also enough to suggest here that the writers have enough creative stamina for a bang-up finale!

The first couple of seasons were good but these last few seasons have "jumped the shark". Season 5 is way over the top and not good imo

just kinda over it at this point.

In the past the show balanced edgy with good story telling. This season did not. I liked the interplay of characters stories in the past but this season felt more like they were just crashing into each other instead of interacting. Loved previous seasons though.

This season had some good moments, but the big concepts that did not land as well as they had in previous seasons. The impact just wasn't there.

[⭐️75%] While narrowly improving over the previous season, season five still contains some of the same issues that it had, with its main storyline being somewhat pushed to the side. At times it would be the focus of the episode, then it wouldn't be mentioned in the next episode before tackling it head-on in the episode after that. For such a binge-able show, the main plot line became surprisingly forgettable at points. Season 5 benefits from a return to a more grounded addition, compared to the previous season as we get some good old drama between friends, lovers and personal issues. The Christmas special is perhaps Big Mouth's worst episode where it just feels extremely awkward (not the kind the show was intended) and just wasn't funny, the same can be said for the season overall where there were rarely any moments to make you laugh out loud.

The best adult animated series on Netflix. I can relate the jokes and experience on the story of the show. Masterpiece...

Another good season of Big Mouth. My only real complaint was towards the end of the last episode; the "reveal" of the boss man. I like subtle and clever nudges at the 4th wall, but this was an all out demolishing of the 4th wall for some aggressively shoehorned in, blatant ego-massaging self-indulgence. A big swing, but a colossal miss. Clunky, janky and cringy af. Besides that though, a solid season overall.