The Boondocks: Season 3
(2010)
Where to watch
Subscription
You might also like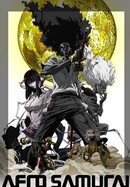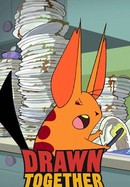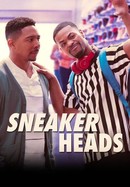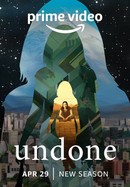 Rate And Review
The Boondocks: Season 3 Photos
Audience Reviews for The Boondocks: Season 3
This show can never be duplicated. The first three seasons were just the most original adult cartoon I've ever seen.

This season finally hits the point of having no meh episodes. Every episode is either memorable or forgettable. This season has the same feel as previous seasons but has a new animation style which gives it a cleaner feel but also a slight difference that takes a minute to get used to. This season was also a great season to watch in 2020 with the episode Fried Chicken Flu. My favorite episodes from the season include The Fried Chicken Flu, The Red Ball, The Fundraiser, A Date with the Booty Warrior, and one of my sisters favorites that I had to include Smokin With Cigawettes which I am aware I misspelled. There are a couple other gems in the season as well but those were the standouts. The season also does a lot more of parodying real people with the infamous Tyler Perry episode as well as the Booty Warrior and Latarian Milton. This season is arguably the most consistent of all the seasons and all three of the first seasons are great satirical television and social commentary. I would highly recommend these seasons which are the only real pure seasons of this show. The episode Its Goin Down is a fitting finale for the show and while not the best episode its better than all of the mistake that is season four.

Still funny stupid and doesn't make any sense show but great fun..

I came here looking for some booteh.

Easily the best season of all Boondocks seasons - especially because of "Jimmy Rebel" and "Smoking with Cigarettes". I still hate all the main characters, but Uncle Ruckus is still my favorite character because at least he admits to being evil and corrupt. ALL characters on the show are immoral and corrupt, but Ruckus freely admits and indulges in it.

The show's intelligent take on pop culture, entertainment value and keen wit continue here.

Not quite as great as the first two seasons but still worth watching and still great social commentary. The Fund-Raiser is probably the funniest episode involving Riley in the entire show.

Undoubtably one of the greatest shows on television, The Boondocks is smartly written, cleverly paced, and incredibly funny thanks to its ingenious voice casting and direction!