Cardinal: Season 1
(2017)
You might also like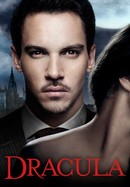 Rate And Review
Cardinal: Season 1 Photos
News & Interviews for Cardinal: Season 1
Audience Reviews for Cardinal: Season 1
I love everything about this show. As someone who has read all six books, it is a surprising, and often difficult, feat to translate a story into visual imagery without the issues of unnecessary plot points, too long descriptions and show-don't-tell characterizations. Cardinal and Delorme are as close as I have imagined them to be, maybe even better in some aspects; the acting is topnotch, and even the chemistry between the leads is palpable. It never overdoes the action; I like it best when it's understated, subtle, which ultimately raises its appeal. The setting of Algonquin Bay is a separate character in and of itself. One of the best crime shows out there.

I gave up in the middle of episode three. I LOVED the acting, the style, etc... but, when they started filling up the screen with torture porn, that was way too much. Artistic freedom? Give me a break!

It's good, but it does lean heavily on its Scandinavian forebears. Eric Fraser ( Brendan Fletcher ) was irritating in that he played exactly the same character in the unforgettable Night Hunter with Henry Cavell. I have to agree with another reviewer, Campbell has to up the vocal level a tad as the smokey Eastwood delivery is grating. I'll happily tune in to the second season.

One of my favorite streaming tv dramas of all time! Gritty, intense crime drama. Not for the faint of heart. Powerful performances from Billy Campbell and Karine Vanasse lead an excellent ensemble. Beautiful cinematography, only adds another reason to see this series. If you haven't seen CARDINAL, you are missing out.

I'm giving this three stars as an average. I loved the performances, especially the actress who plays Lise Delorme. Billy Campbell's character and demeanor are very cliched--not his fault. He delivers it as well as any cliche can be delivered. My biggest disappointment and huge negative with this series though, is the gruesomeness. It's pretty much a horror movie for much of it, when the serial killer(s)'s lust for torturing and killing is so graphic. As much as American entertainment is full of serial killers, as a Canadian, I am disgusted by this. Lust killings are gruesome and sickening, and though I love murder mysteries and suspense, this genre of sicking kills just for the love (lust) of torturing and hacking people to death, turns me off big time. If season two presents another serial/lust killer, I won't be watching.

I was greatly intrigued by this show and I'm looking forward to the next one. Its nice to have a different take on the typical US cop show.