Where to watch
Buy
Subscription
Buy
Buy
You might also like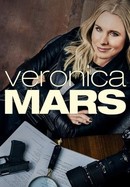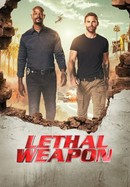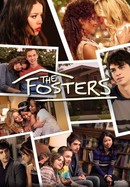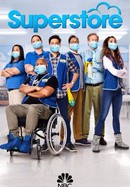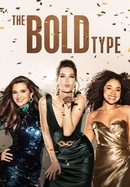 Rate And Review
News & Interviews for Castle
Audience Reviews for Castle: Season 7
Season 7 of Castle starts off quite intense I gotta say At the end of the last season Kate and Castle were fully engaged and were off to have their big wedding Unfortunately Castle was followed by a black SUV and his car ran off the road being incinerated This season's opening has Kate worried whether he's alive, dead or kidnapped She's desperate to find him struggling to put the pieces together During one case Castle might've hit a roadblock as it seems he no longer is allowed to work with the NYPD as a consultant Is it permanent or can he make a comeback? An episode later has a familiar murder suspect return baffling Kate and the others at the NYPD Later Castle starts having dreams piecing together what happened during his disappearance; he only knows how much he can at this point anymore would be potentially dangerous as he's in deep The finale leads to Castle remembering a horrific part of his childhood making its way to a case in the present Thus it explains what drives Castle to write his stories, to put the pieces together why things happen Plus Kate is given an opportunity to participate in politics but can she really go the extra mile and reach out to the people? Season 7 isn't perfect but I'm really happy both Katic and Fillion are evolving in good doses as these two working murder cases They fall short in a few areas whether at work or an emotional place but always have each other to pull themselves up The cliffhanger doesn't really leave things open but things are expected to change big time for the final season of this lovable writer and dedicated detective How will it all end? Hopefully with a big send off

Not as great as the other seasons but it remains a lot of fun.

esta temporada castle no se quedo atrás con sus bromas como siempre. muy divertida esta temporada.

It started off strong but the last few episodes didn't have that extra special quality that makes the show great.

Castle's seventh season attempts to build a new series mythology and wraps up the 3XK serial killer story arc. After going missing for 2 months Richard Castle is found adrift at sea with no memory of where he's been, which begins an ongoing search to discover what happened to him. In the meantime he returns to works with the NYPD and eventually opens up his own practice as a P.I. The season features some rather fun cases-of-the-week, including on undercover op at a Western themed resort, a trip to a Mars simulator, and a murder on a plane. Yet while the cases are fairly well-done, the big things are blotched rather badly: particularly Castle and Beckett's wedding and the resolution of Castle's disappearance. However, the season finale (which was intended as a series finale) does an excellent job at showing how far the characters have come and sets up a major change for the series. Season 7 of Castle has some problems, but overall it's terrifically entertaining.

I have watched this series from day one. The banter between the two stars is phenominal and the sexual tension has not changed even tho they are married. That story telling is very unusual and I have to hand it to the writers to accomplish that

Love Castle, bought all previous seasons, but except for a few episodes, this was the worst season by far

This season of Castle really helped me sleep, the cases were dull and the worst part was when Castle became a PI

I do not believe that I have seen a funnier, more entertaining, and lovable police officer show. The main character 'Richard Castle' a mystery author is extremely funny and likeable, along with all the other characters. The show has great filming and a good script as well. I like the fact that you are always so surprised who the killer is, and the plot is extremely unpredictable. Have a great time watching!

Strong characters who play well together with good, fast-moving - if predictable - scripts. A staple in our programming.
See Details