Castle: Season 8
(2015 - 2016)
You might also like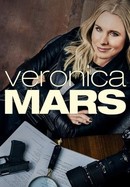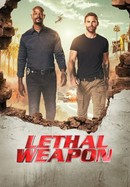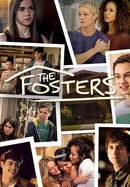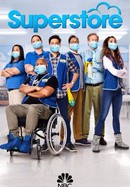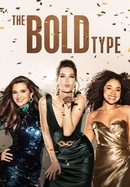 Rate And Review
News & Interviews for Castle: Season 8
Audience Reviews for Castle: Season 8
There is something missing this season with the characters spending less time together. Toks Olagundoye helps a lot with her strong new role.

un final increíble para esta serie. no esperaba menos de esta gran serie.

It's unnecessary 8th season left a bit of a sour taste in my mouth, nonetheless under the sturdy and charismatic shoulders of its leading couple, Castle balanced the quirkiness with solid mystery caping for a great stretch of time.

Best view if you cant sleep and need help. Don't count sheep watch Castle!

New showrunners come in and completely ruin Castle in its eighth (and final) season. Castle and Beckett's marriage is broken up as Beckett seeks to protect her loved ones from a secret investigation that she launches into a crime syndicate that murdered her former FBI team; meanwhile Castle re-opens his PI business to work cases with the NYPD and win Beckett back. The breakup plot is incredibly dumb and just becomes more infuriating as it goes on. And although Beckett is supposedly promoted to precinct captain, nothing really changes as she pretty much continues on in the same role. There is, however, one good change to the show, with Castle's daughter becoming an associate in his PI business. The tone of the series also takes a downward turn, though not as one would suspect. In spite of the dark and serious themes, the show becomes more comedic with Castle at his most fanciful and goofballish (which is another problem). A series killer, Season 8 of Castle is complete garbage that fans rejected in mass and is best forgotten.

Castle is one of the best shows on tv. The chemistry between the two leads is electric.

just close this series .. it was amazing first 4 season but its crap now ...

Season 8 will be the last season of Castle thanks to the new showrunners who have run the show directly into the ground. The writing and directing have been epicly awful. I'm sure Fillion, Katic, Dever, and Huertas have done the best they can, but it's hard to make a silk purse out of a sow's ear. This used to be the show that I would stop everything to watch, that I would evangelize to my friends and family. No longer. It's just queuing up on the DVR in the miraculous case that they turn the show around. I enjoy watching the earlier season on TNT, but will not watch another minute of season 8.

Worst Castle Season EVER the jackasses of Alexi Hawley and Terence Paul Winter are systematically killing this show, those guys are useless and mediocre writers, blaming other people for what they have done.

Always well written with a new twist each week -- Castle is worth the time to watch (usually at 10PM) or record and watch later if nothing else is on and exciting !