You might also like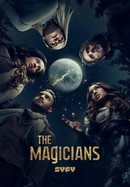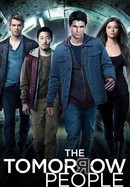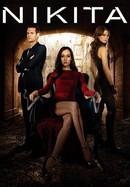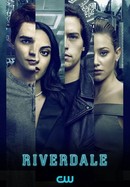 Rate And Review
News & Interviews for Colony: Season 2
Audience Reviews for Colony: Season 2
Underrated series, it manages to feel so much more realistic than other alien invasion series. The family dynamics likewise believable...well done.

Intriguing plot and intense drama. The atmosphere of each episode never crumbles to dust.

Respawn this series! it's worth every penny you spent!

I love how the spectrum in this season goes out of the Los Angeles colony. The plot is fantastic as it was in the previous season and more involvement of Snyder in the story actually makes it more entertaining since Peter Jacobson's acting is my favorite in this series. It left with a major cliff hanger at the end and it is disappointing watching another great series get canceled.

This series was instantly addictive for me, no wonder it won numerous awards in science fiction circles. Season 2 episode 1 should be mandatory teaching in intelligence, military and government circles. It is a masterclass on how to take over a civilization by accessing its internal databases, by securing key players through elimination or neutralization, by misleading potential enemies into self destruction before they even understand the threat they face. Above all just like every other fallen civilization, nothing is possible without internal collaborators, it is the enemy within that always opens the doors and enables the overwhelming victory of external enemies. The militarized impassable walls are the physical manifestation of divide and conquer. The sheer genius of the invasion is a precision decapitation of humanity's will to fight and survive. Needless to say the special effects are world class. Alien, ship, creature and tech design are outstanding. I felt like I was immersed in a live action version of the venerable Half Life series from Valve. I would not be offended if some drone and walker designs were thus inspired. It's also interesting to see the dynamics and contrast of a well run versus abandoned ghetto, to see the contrast between the semblance of peace and security, and the total descent into rule of the strong and exploitation of the weak. Human nature is always a moment or catalyst away from showing its worst self. It's the old interplay of ideologies and ideas, the struggle of dominating the public mind and perception. Like all occupations, both sides wrestle to control the narrative, guerilla tactics galore. To me the most telling lesson of this series is the epic scale of self defeat and betrayal that humanity is capable of. The elites in the series abandon humanity twice, once in the initial invasion and once again when opportunity for freedom presents itself. This is absolutely typical and looking at the historical wealth inequality of the world today, it is exactly how the elites will behave when a global catastrophe happens. However what hurts more is the global betrayal of foot soldiers who will of course casually claim they were following orders. This is the same mind control we have seen in Nazi Germany, Stalinist Russia, Cambodia, post soviet Serbia, Rwanda, modern Myanmar, present Uyghur region China, etc. The capacity for common men and women to ruthlessly slaughter their own, based on evil orders from higher up, remains a curse of humanity. In season 3 there is a twist regarding who is the real enemy, but Katie keeps the perspective clear and laser focused on the enemy within, which is always far worse than the enemy without. It is of course a real shame this amazing series was cancelled. I really hope it gets picked up again or rebooted on another network.

Flagrant plot armour and odd character motivations strain it at times and the Nazi-occupation imagery is a little heavy-handed, but it continues to tell a sci-fi story full of moral gray areas.

Actors game is good, while scenario lacks a lot. Can't remember any other shows which made me face-palming so much... These series were so magnetic on the idea and so repulsive and disappointing in episodes. Big story lines and challenges resolved with such simple "grand pianos in the bushes" in Season 2, that I started feeling myself stupid watching this.

Very well written, acted and with a strong political backdrop. Fully recommend it!

I would love to watch season four... That's only if It ever gets released.

Better than the first season, this season was lots of fun to watch, even if the narrative did jump around a bit sometimes.