Dark Matter: Season 3
(2017)
You might also like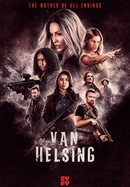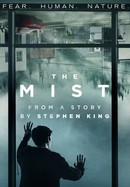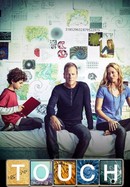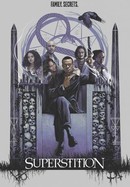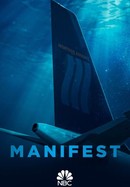 Rate And Review
Dark Matter: Season 3 Photos
News & Interviews for Dark Matter: Season 3
Audience Reviews for Dark Matter: Season 3
Seasons 1-3: It took a while for me to warm up to the story & the characters, but I eventually did. A number of interesting twists & turns. Unfortunately this was one of those series that is canceled abruptly and not allowed to wrap up it's storylines. Disappointing to be left hanging. Oh well.

Me and my siblings started watching the snow on Netflix, at first we just wanted something to pass time over the holidays because it can get kinda boring sitting around in our parent's house, none of us expected to get this deeply invested in the characters and fall in love with the show. I am really heartbroken since I found out that they killed the show directly after session 3. It's so very hard to find a show we all like but this one just did it, even my youngest sister liked it and she usually watches nothing. I can't really understand the reason why they would cancel a show like this, it's just good, from acting over story to setting. After a bit of research online it was pretty clear to see that we weren't the only ones that saw the show as absolutely amazing. At the time they cancelled, the show was just established and in the process of growing it's fan base. Although I think it is unlikely that the show will be picked up again (depending on who owns it), the fact that it is not too late to do so gives me at least a bit of comfort (I'm hard coping rn). Overall I can say that whoever decided to cancel the show wasted a lot of potential.

Its getting better and better. Honestly, how come they cancelled this show still baffles me

Great show that should have never been cancelled!!!

On the edge of my seat to know what happens next!

The first season of Dark Matter was pretty good, the second was a little better and this season was excellent. More interesting stories and better character development coupled with epic visuals make this the best season by far, with the last three episodes being some of the best sci fi I have watched. Such a shame that it ends on one hell of a cliffhanger that may never get resolved.

It's so damn irritating that the dumb asses can't re-new this show for 4 episodes to wrap things up. FU

Season 3 of Dark Matter is a little bizarre (going off the rails a bit), but still delivers thrilling and action-packed adventures. After the destruction of the space station EOS-7 the Raza takes on new crew members and attempts to recover the blink drive from Ryo; meanwhile Ryo becomes more desperate as the tides of the war turns against him and his own people begin to rebel. While the overall season story arc is pretty strong, there are a lot of crazy subplots with the Raza traveling back in time to 21st century Earth, Two discovering a secret history with the Android, Sarah turning into an A.I. program within the ship's computer, and an extra-dimensional alien invasion. Still, all the chases and fight scenes are especially well-done, and add a lot of excitement and intensity to the episodes. And the finale delivers a game-changing cliffhanger that leaves the audience in suspense. Yet Season 3 is so scattershot that SyFy putted the plug on Dark Matter, bringing the Raza's journey to an end.

Best Sci Fi show! Deserves a place right up there with Star Trek, Battlestar Galactica and Firefly. Absolutely heartbroken it was cancelled in yet another silly move by networks. If anyone is smart they will pick this show up right away.

Love it!! even without the big budget for the warship Scenes. And the sprinkle of cheese. great characters I'd pay to see more of. And gripping story line. Why is this CAncElled!??