Dash & Lily: Season 1
(2020)
Where to watch
Subscription
You might also like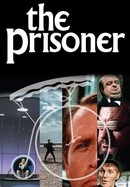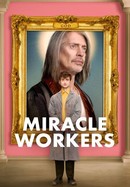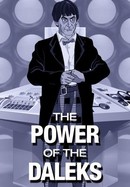 Doctor Who: The Power of the Daleks
Rate And Review
Dash & Lily: Season 1 Videos
Dash & Lily: Season 1 Photos
News & Interviews for Dash & Lily: Season 1
Audience Reviews for Dash & Lily: Season 1
#纪念我的第一部纯原声看下来的series,虽然偶尔借助EN sub。非常轻松的、节日感浓厚的浪漫轻喜剧,一天刷完。顺便还勾起了我的读书兴致。

A heart-warming, emotionally captivating love story that makes you wish you could be the one living it.

IMMENSELY ENJOYABLE & SUPRISINGLY, WONDERFULLY DEEP! The characters are well developed, the actors are terrific, the chemistry between all of them superb, and the storyline is NOT predictable. It is a bonus, for one who has such warm & wonderful memories of NYC, to be brought to those places all over again. It is actually truly touching, thought-provoking and endearing in so many ways. I don't want to give away any details and make this a spoiler. Needless to say, I see why this garnered a 100% from Rotten Tomatoes. I look forward to the next season!

Intolerable. Dull. Can't see why this scored so high. Maybe with the early teen crowd? Idk

A fun dose of light stuff. 8 ~30 minute episodes. A nice break from the shitstorm of real life.

A refreshing Christmas story with teenagers looking and feeling real. With beautiful NY locations and very natural actors and tridimensional characters. Ideal to remember your high school years, particularly if you used to feel a bit different from the rest, if you love books, if you are original, if you are more intellectual than your classmates and of course, if you are a romantic person, who, in the end, believes in the possibility of finding a soul right for you.

Dash and Lily (A) Charming show that caught me off guard. The casting works well despite the leads being polar opposite. I felt the area of New York was used super well and I like that the music used steered away from using traditional Christmas music to more unique songs. I watched this the last two holiday seasons in a row and enjoyed it both times. I feel it does a good job of keeping you engaged with the characters and whether they will meet or not. The second episode can seem rather jarring as you get used to dash's calm demeanour in the first before seeing the polar opposite in Lily's demeanor in episode 2. This wears off rather quickly in my opinion as the show starts diving into really interesting topics.

Amazing show! I was completely surprised by this show, the storyline, the character arcs, and the performances. Under the careful direction of Brad Silberling and Fred Savage the leads: Austin Abrams and Midori Francis are in good hands. Their performances are all top notch, and Austin Abrams specifically is certainly aiming for a high stakes spot in his career.

Dash And Lily is a Christmas series but since it was Netflix and landing big i watched it and felt soo good but it and can really let you guessing what the characters are going to make a kove and when and romance is obviously involved and something to enjoy for the holiday spirit and PS. SPECIAL GUEST- Nick Jonas

Perfect one to binge on a cozy winter evening.