You might also like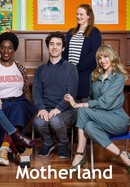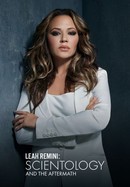 Leah Remini: Scientology and the Aftermath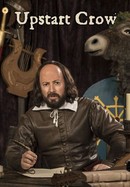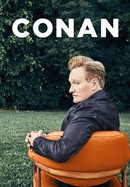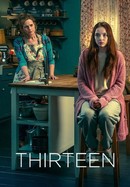 Rate And Review
Audience Reviews for Derek: Season 1
The humour is drawn from the parralelled existence of the elderly and the crude sloth called Kevin. The parallel manages to take you from ridiculous fits of laughter to tears of emotion with ease, supported by a solid soundtrack of contemporary piano or heartfelt songs. Couldn't stand Gervais 's fringe swiping, rather overdone but took nothing away from the enjoyment of the series. Highly memorable and recommended.

There is a Zulu saying that goes "Kuyahlekwa noma kufiwe". It means "there is laughing even when there is dying", and for me the TV series Derek epitomises this saying. Its unflinching gaze is profoundly empathetic - there is no papering over here, and finding the humour in the scenarios that play out here requires a sort of knife edge judgement in the acting. So well done Ricky Gervais. PS - But do we have to have Kev? Really? He's excruciating

Absolutely brilliantly done, heart warming and tender in the most real ways. Simple minded Derek will nestle in your heart.

As someone who has actually worked in nursing homes (albeit not this small in size, as this 22-bed home is about the size of one floor in the places I've worked), I can attest to this show being quite spot-on on a foundational sense. Obviously, there are things that would never happen like the sexually preoccupied alcoholic just lounging around, and the wrestling of seniors, etc, Lol. Also, the total lack of boundaries.... But there is still enough accuracy in terms of running the home and the relationship with the residents to make it resonate with anyone who has ever worked in a home. The sense of care and love is actually very, very real. And Gervais's acting is GREAT. They're all great on this show, actually. I hate when ppl criticize Gervais as exaggerating things bc I actually thought he got the attachment and pain of loss spot on. (I do wish Karl Pilkington stayed on the show though...) But this has become a treasured fav or mine. Will become my comfort show, I think. I'm grateful Gervais created this show!

I thought I was a complete and total cynic regarding human nature - so disillusioned - but this thoroughly good-hearted and wholesome show, showing different folks warts and all, was like a healing therapy session for my soul every time I watched an episode. Highly recommended for the jaded and sad hearts out there who have given up on the human race.

Ricky Gervais is probably one of the best writers there is. This series made me laugh out loud and made me cry(which doesn't happen often). The fact that the "critics" have scored it so low shows you just how much you need to watch this if you already haven't. Can't wait to watch series 2.

Loved the whole thing. It should be essential study in how to accept all people even when they are weird and bizarre.

This series is slow to start, but if you are as faithful as the characters, you will be rewarded. It's an endearing refreshing change from the usual!

I understand why people think that this is meant to be insincere but that misses all of the actual sentiment and subtlety that drives it. It probably helps to watch with subtitles because the dialogue is spitfire. I love that it raises the manner in which we will all eventually be treated as we age. We don't have to fear aging as we consistently have in popular culture. Derek's love doesn't have to be taken as a parody and of you allow yourself to experience it as a proper way to live then it changes the way that you view the show. If you're sick of calloused people and feel like crying through your tears then this might just be for you.

Truly outstanding, Ricky Gervais is incredible as the title character.