You might also like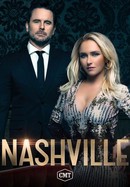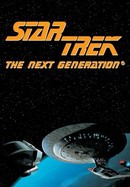 Star Trek: The Next Generation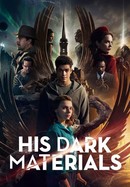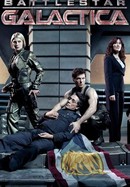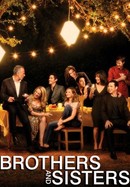 Rate And Review
News & Interviews for Doctor Who: Flux
Audience Reviews for Doctor Who: Flux
Better than season 11 & 12 which were absolutely horrific. But it feels like a 12 year old put together all of the plot basics... It had some glimmer of hope occasionally but ultimately was mediocre. BUT! At least that idiot Chibnall was fired. Thank goodness! Back to a good show hopefully!

While some episodes were lacking a bit other's I thought was really good and I enjoyed them so far. I look forward to seeing where it goes from here.

The acting is superb, what let's this down is that they condensed a season into 6 episodes, there was just way too much happening that needed to be expanded on. I've watched it 3 times in the hope that it would make more sense, but it hasn't helped. I would of preferred to have no Dr Who than have something like this that is not worthy of the Dr Who name. Whoevers idea this was, shame on you! Perhaps these episodes need to be...... Exterminated!!!!!

I'll admit it, I didn't see it coming – the last full season of the gruesome Chibnall reign was not altogether terrible! Contrary to that, it had a lot of surprisingly fun stuff, from foreshadowing to imaginative tidbits. Even the jokes weren't that bad all the time! What I see when I look at this season is a lot of fine ideas, even clever at places, that were, however mushed up together rather poorly. It is strikingly clear from the very beginning that "Flux" is overambitious and it will fail to deliver all that it promises, and it promises all too much – countless villains, subplots, places, supporting characters. It can be too much, especially in the beginning. I appreciate many singular elements of it: Karvanista and his race of species-bounded canines, Swarm and Azure (their acting is spot-on and the design really resonates with me – so much detail in two skulls!) or "Awsok" and her master plan. And I can see that the typical flaws of Chibnalls directorial taste, that being Mary Sue'ing of the Doctor and of course the preaching, using the medium to push underdeveloped personal agenda, are also here nearly gone. So – Chibnall apparently finally saw the error of his ways and tried all his best to repent? Well, maybe. I hope so. His best is still not good enought to produce an entertaining series of "Doctor Who", but it is still better than anything he done in the past as the showrunner of this decades-old show.

Please fire all the writers. Frame copies of their pink slips, and hang them in the writers room to motivate the next group.

Jodie Whittaker will go down as one of the better Doctors, only scuttled by the abysmal direction and story-building of Chris Chibnall. Many fans and critics lay the faults of post-Moffat Doctor Who on the actress, but it is squarely on the writers desk.

Absolutely loved this series. So much action, quite dark, but with the usual humour. Lots and lots going on but they kept it together. Great fun. Definately loved that it was basically one long form story but also discrete episodes. Fun fun fun

Simply the worst Doctor Who ever. Chibnall's writing made no sense and the script presented the cast with such worthless dialogue that not one of them could deliver it with conviction. Chibnall has simply retconned the show into either extinction or a long term hibernation.

I lost interest in Doctor Who after Capaldi retired from the role. His doctor suffered from some dodgy writing, but his exceptional acting still made things watchable. But after a few episodes of the next reiteration, I gave up. But, when I saw that a Doctor Who was going a connected mini-story with multiple episodes, I got memories of the key to time and was quite excited to fire up my SBS streaming APP and sit down for some fun and a reintroduction to the new Doctor. In short, it was terrible. Bad writing, bad acting, I couldn't sit through it all. How professional reviewers are giving this high praise is beyond me. Something needs to change and standards of production need to be reviewed or I doubt I'll watch Doctor Who again. Such a shame to see this wonderful show fall so far.

Too clever for it's own good. Putting lots of old enemies into the mix doesn't make it better. What happened to scaring kids like in my day? Way too much CGI. I think it's lost it's way completely.