Downton Abbey on Masterpiece: Season 6
(2015 - 2016)
You might also like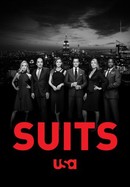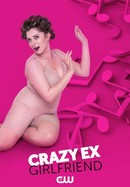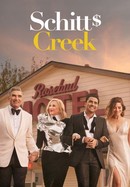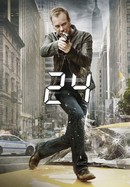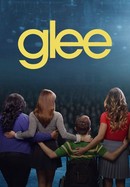 Rate And Review
Downton Abbey on Masterpiece: Season 6 Videos
Downton Abbey on Masterpiece: Season 6 Photos
News & Interviews for Downton Abbey on Masterpiece: Season 6
Audience Reviews for Downton Abbey on Masterpiece: Season 6
Truly one of the best tv shows of all time. It's portrayal of human nature regardless of status, philosophy, gender, sexuality, age etc. is so insightful and powerful it had me in laughs, tears, and springs of joy all throughout the series. It's so sad that it ended. . . I feel like the people at Downton Abbey have become my family now, but I won't get to see them any longer. Thank you to the creators, cast, and crew for this show!

Very moving and dramatic. I've come to the point where I care about almost every single character.

What a perfect finish for a feel good show!

The good news is, Fellowes finally came up with new ideas for subplots after the show's repetitive fourth and fifth seasons. Individual episodes are therefore more interesting to watch in its final season. However, at its terminus, the show's weaknesses at presenting satisfying plot and character arcs are as glaring as ever. Fellowes seems to think Michelle Dockery's Lady Mary character is the star, so we are subjected to yet more bland romance between Dockery and a generic suitor, the culmination of which takes up an entire episode. The relationship between the family and the servants becomes so close it's like Fellowes isn't even trying to pretend there were strict class boundaries in this period anymore. Supporting characters like Thomas Barrow (Rob James-Collier) and Joseph Molesley (Kevin Doyle) are the only who seem like complex and interesting people, though the former's vast changes in personality every season are bound to induce whiplash. This season he gets another tragic subplot, which if you were to look at individual scenes would make you think James-Collier was acting in a totally different, superior show, but which ends in a way that is cliche and rushed. Maggie Smith is of course great, but the novelty of a character who mainly spouts off witticisms has died after five seasons. The good news is, Laura Carmichael as the "forgotten middle sister" Edith outshines her older sister Mary, and Fellowes seems to recognize this, by giving her a solid subplot and romance. The bad news is, Fellowes seems to think EVERYONE needs a romance subplot (except of course the tragic gay character), so a lot of time is wasted pairing up characters who have little in common except age. I don't totally regret watching this whole series, but I would not recommend it either. It started spinning its wheels halfway through its run, and this finale, while superior to the last couple seasons, isn't worth powering through to reach. I'm disappointed, because through it's entire run, I can never say the show rose above mediocre. Even the best actors are dragged down by the poor writing.

An awesome finale of a great show.

The best British melodrama series comes to an end. And with very satisfying conclusions for all of Julian Fellowes' beloved characters. This final season of the show was very compelling and funny, particularly the battle royale for the hospital affairs, which was a delight to witness. Finally the two daughters of the family find their right husbands and the servants downstairs get their deserved success. Thank you for all the laughs and the drama! It was the best!

My favorite season! This show is perfection. The storylines, characterization, costumes, sets, etc. all beautifully done. Bravo!

every charator has the story to tell.

Excelente conclusión y personajes!!!!

A beautiful English Series. Not for everyone's taste of course.