Emily in Paris: Season 1
(2020)
You might also like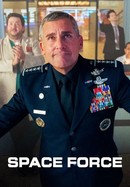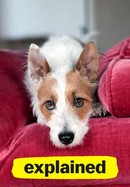 Skin Decision: Before and After
Rate And Review
Emily in Paris: Season 1 Videos
Emily in Paris: Season 1 Photos
News & Interviews for Emily in Paris: Season 1
Audience Reviews for Emily in Paris: Season 1
This cringingly awful depiction of a clueless, talentless, absurdly dressed American (bucket hats, rainboots, spike heels on cobblestones!) who speaks zero French yet somehow seduces the entire city of Paris, from the boy(s) downstairs to the entire advertising community, is almost unmatched in its ability to induce nausea and unintentional chortles.

Really enjoyed it, good fun.

Yes, everybody is a tad too pretty in this show, but the whole set up is just lovely. Collins is superb, cute and simply a joy to watch. Makes you wanna go to Paris now.

What an offensively clueless show.

Think about everything that you hate about Americans (as a non-American), that's Emily. Now, add that she also seems to be the only person in France that knows how social media works (because you know, 'Murica!).

Not sure why I watched the whole series. I found Emily smug and insufferable with no respect for the people she worked with or their culture.

Needed this light-hearted and sweet eye-candy of a show, especially at the time it came out when travel was limited. All of the Parisian locations were beautiful. The writing was fun and humorous. I wanted Season 2 immediately! Please keep it light-hearted and happy endings.

Not a bad showat all, but definitely not the deep one. The fashion is really on point though, the outfits are insane.

Is it a great show? No, not really but I was still having a good time watching it.

It's actually really not good but for some weird reason I couldn't stop watching.